Stop expelling Rohingya students: HRW
Global rights group alleges Bangladesh of expelling Rohingya students from schools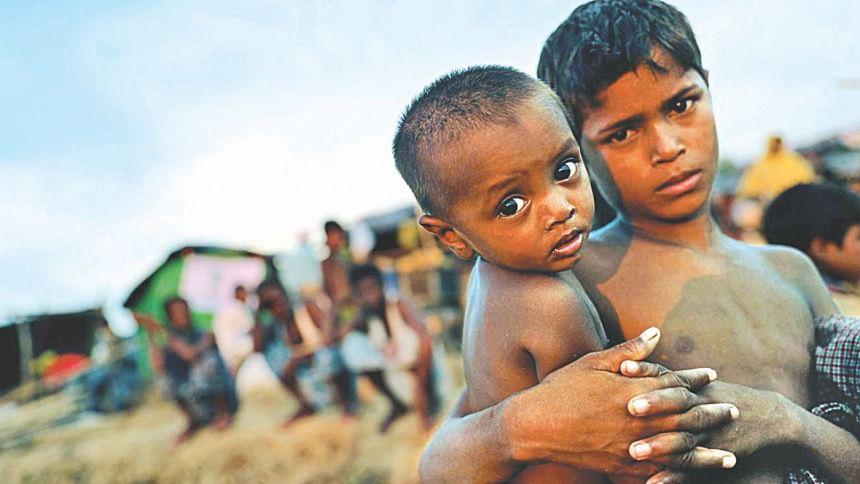 Bangladesh should cease expulsion of Rohingya refugee students from schools, Human Rights Watch (HRW) said in a statement issued today.
Alleging that Bangladesh government has expelled Rohingya students near refugee settlements, it said that authorities should ensure formal education for all children.
"The Bangladeshi government's policy of tracking down and expelling Rohingya refugee students instead of ensuring their right to education is misguided, tragic, and unlawful," said Bill Van Esveld, senior children's rights researcher at Human Rights Watch.
"Education is a basic human right. The solution to children feeling compelled to falsify their identities to go to secondary school isn't to expel them but to let them get the education they deserve," Esveld added in the statement.
HRW mentioned of interviewing 13 Rohingya refugee students, all of who said that school authorities read out a government-issued notice ordering their expulsion.
"As long as Rohingya refugee children aren't able to obtain a formal education in the camps, Bangladesh should allow them to enroll in local schools," Van Esveld said. "The government should stop thwarting Rohingya students' right to learn."