All SIMs in Rohingya camps to be verified in 7 days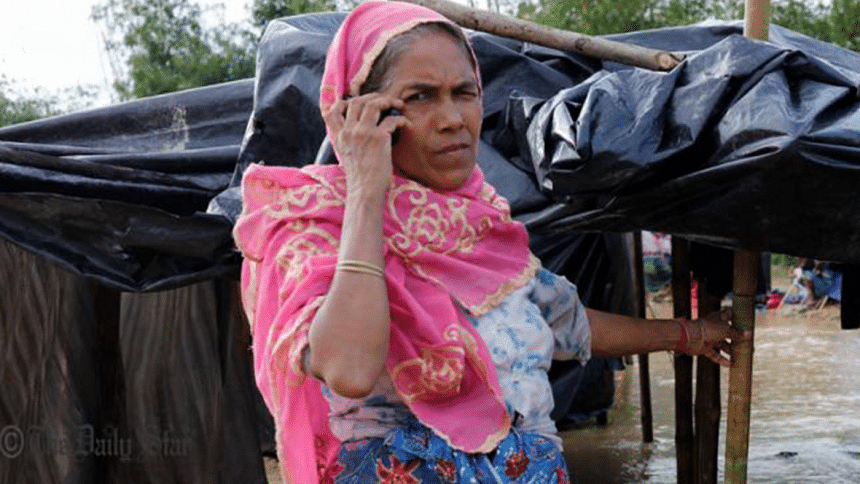 Bangladesh Telecommunication Regulatory Commission (BTRC) with the help of mobile phone operators will verify all the mobile connections that are regularly used in Rohingya refugee camps in Teknaf and Ukhiya upzila in Cox's Bazar.
In a meeting with the mobile operators today, the telecom regulatory commission came up with the decision of verifying the mobile users of that camps where roughly nine lakh mobile connections are used regularly, said a top placed source of BTRC.
Read more: Restrict network along Myanmar border
"Within next seven days, we will find out the names and addresses used to register the SIMs," said the officer who also attended the meeting.
The meeting also decided to halt all kinds of new SIM selling in the two upzilas. Fastest data connections (3G and 4G) will be off from evening to morning from today, he added.
At the same time, mobile operators will weaken their networks in the border areas along with Myanmar, which include Cox's Bazar and Bandarban.
The meeting was chaired by Engineering and Operations division's Commissioner Md Rezaul Quader, while Commissioner of Systems and Services Md Mohiuddin Ahmed was also present.
Earlier in a directive, the telecom regulator ordered all the mobile operators not to offer any mobile phone services to the Rohingya refugees and stop their services around the Rohingya camps.