Myanmar's situation deeply disturbing: Australia
Australia's foreign minister says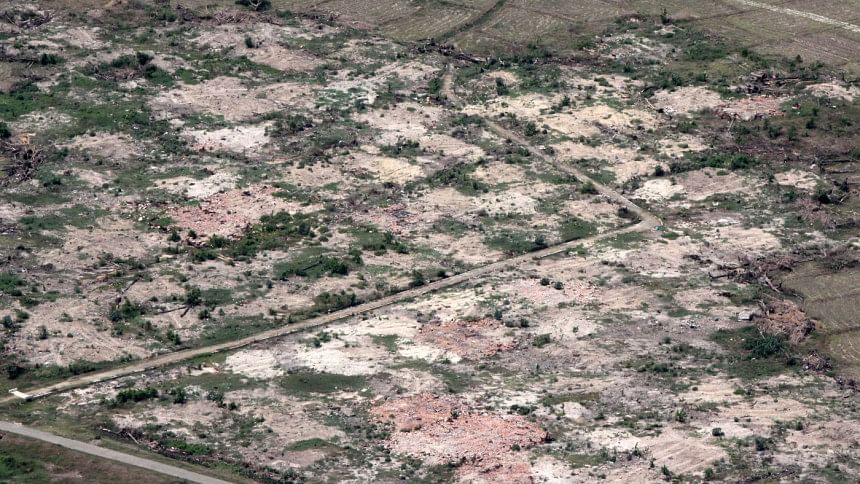 The situation in Myanmar's Rakhine, Shan and Kachin states are deeply disturbing and the atrocities committed there are highly condemnable, the Australian High Commission in Dhaka said in a statement today.
Australia expressed concern in this regard during 39th session of the United Nations Human Rights Council (HRC) in Geneva on September 28, according to the statement made by Australia's Foreign Minister Marise Payne.
"We also supported a resolution to pursue accountability for serious international crimes," the minister said in the statement.
The country also strongly condemned the ongoing human rights abuses in Syria, and expressed concerns for the situations in Burundi, Democratic People's Republic of Korea, Democratic Republic of Congo, Nicaragua, Somalia, South Sudan, Venezuela, and Yemen, according to the statement.
Australia led a successful resolution to recognise the vital role of National Human Rights Institutions that promote human rights, inclusive societies and sustainable development, it said.
They have also amplified voices in the Pacific by delivering a statement on behalf of 15 neighbouring countries on the collective resolve to tackle barriers faced by people living with disability.
"Australia reaffirmed the commitment to promote and protect the rights of indigenous peoples, including indigenous human rights defenders," the Australian foreign minister said in the statement.
They have also joined cross-regional partners to support a resolution that addressed preventable maternal mortality, it added.