Germany suspends development cooperation with Myanmar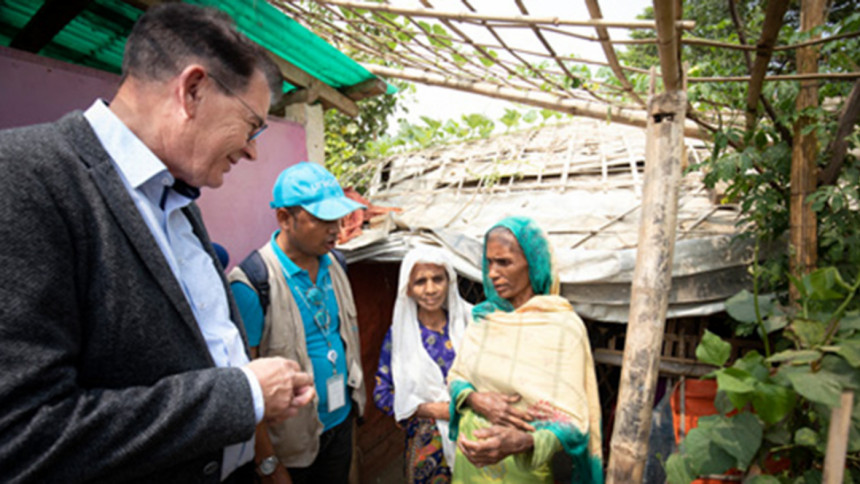 Germany's Development Minister Gerd Müller said they will suspend all development cooperation with Myanmar until the country ensures safe repatriation of Rohingya refugees.
The minister also said Myanmar has an obligation to guarantee that one million refugees can return safely to their homeland, and that it will protect the Rohingyas still living within its borders, according to a press release issued by the ministry.
He made the comments during his second day of visiting the largest Rohingya refugee camp in Kutupalong.
"I have spoken to Rohingya women today, who have experienced immeasurable suffering. Here in Kutupalong, 800,000 Rohingya people are living in straw huts under the most basic conditions in one of the world's largest refugee camps," said Gerd Müller.
Germany will provide 15 million euros in additional funding for education and sanitation measures to help the Rohingya refugees living in the camps in Bangladesh as well as the communities hosting them.
The minister also said Europe should now "seriously consider" imposing further sanctions, such as visa restrictions or trade sanctions.