India-Myanmar sign MoU to build houses for Rohingya refugees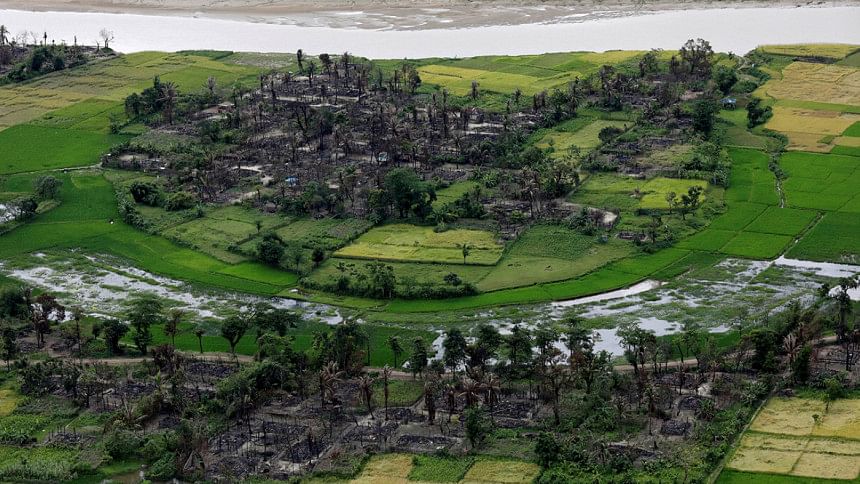 India and Myanmar today signed a Memorandum of Understanding for socio-economic development in Rakhine and building prefabricated houses there for facilitating Rohingya refugees' safe return.
"Under the MoU, India proposes to take up, among others, a project to build prefabricated housing in Rakhine State so as to meet the immediate needs of the returning people," a statement issued by India's Ministry of External Affairs said.
The MoU was signed by Indian Foreign Secretary S Jaishankar, who is on a visit to Myanmar, and Myanmar Deputy Minister for Social Welfare, Relief and Resettlement U Soe Aung, reports our New Delhi correspondent.
The signing of the MoU is a follow-up of Indian Prime Minister Narendra Modi's first official visit to Myanmar in September this year during which he had pledged financial assistance for socio-economic prosperity of Rakhine province, from where millions of Rohingyas fled to neighbouring Bangladesh.
The MEA statement did not mention the word "Rohingya" but said the MoU "is intended to help the government of Myanmar achieve its objective of restoration of normalcy in Rakhine State and enable the safe return of displaced people."
More than one million Rohingya refugees have fled "ethnic cleansing" and other forms of persecution in Rakhine to Bangladesh since August this year and the exodus continues.