CKH Network, Wadhwani foundation sign MoU to educate youth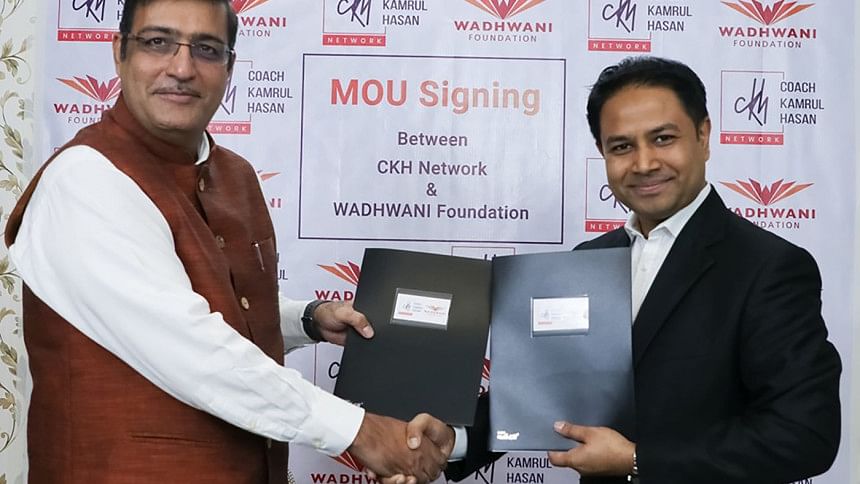 A Memorandum of Understanding (MoU) has been signed between CKH Network and USA based Wadhwani Foundation at CKH Network Office at Gulshan in Dhaka.
The CKH Network is a full-fledged educational platform that educates, empowers and enlightens youth of Bangladesh.
It is expected that millions of young people will be benefited from the agreement.
According to the agreement, the foundation will now provide a course to improve skills of the youth of Bangladesh.
CKH Network will provide the course to the university students of Bangladesh through their Next Gen Leaders program.
Coach Kamrul Hasan and his organization will provide trainings to millions of students across the country through under the course and career-based guidance by 2021.
Kamrul Hasan, founder of the CKH Network, Sunil Dahiya, head of the Skills Initiative for Wadhwani Foundation and Estanul Kabir, country program manager of World Food in Bangladesh were present at the agreement signing programme.