Leicester complains to FA over crowd behaviour at Millwall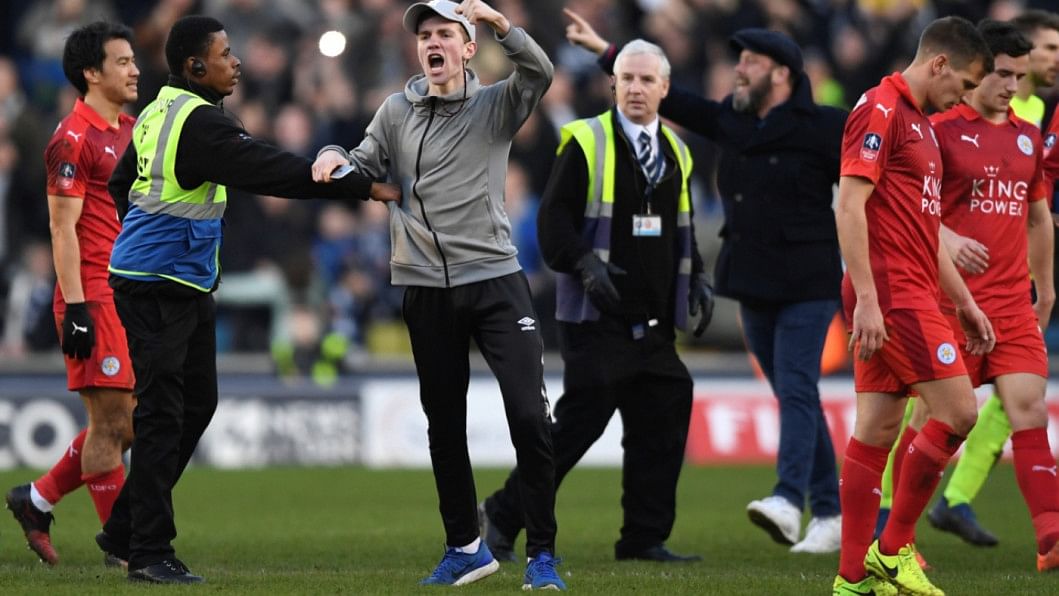 Leicester City have complained to the Football Association (FA) about "abuse, provocation and intimidation" aimed at their players, staff and fans during Saturday's FA Cup defeat by third-tier Millwall.
Millwall supporters ran onto the pitch after their team's 1-0 victory over Premier League champions Leicester, and mounted police were forced to intervene to keep some fans away from Leicester's supporters.
The BBC quoted a Leicester City spokesman as saying that while they had congratulated Millwall on their victory, the behaviour of their fans was unacceptable.
"Following receipt of numerous complaints relating to the constant abuse, provocation and intimidation of our players, staff and supporters ... we have registered our dissatisfaction with the FA," he said. "We are awaiting their response."
Millwall expressed disappointment that Leicester did not raise the issue on the day of the match.
"We have been made aware of these allegations today and are extremely disappointed that Leicester City, as is the professional protocol in such instances, did not raise them on the day of the game itself," a spokesman for the League One club said.