Daktar Bondhu Raises Investment For its Smart Digital Health App From SBK Tech Ventures Limited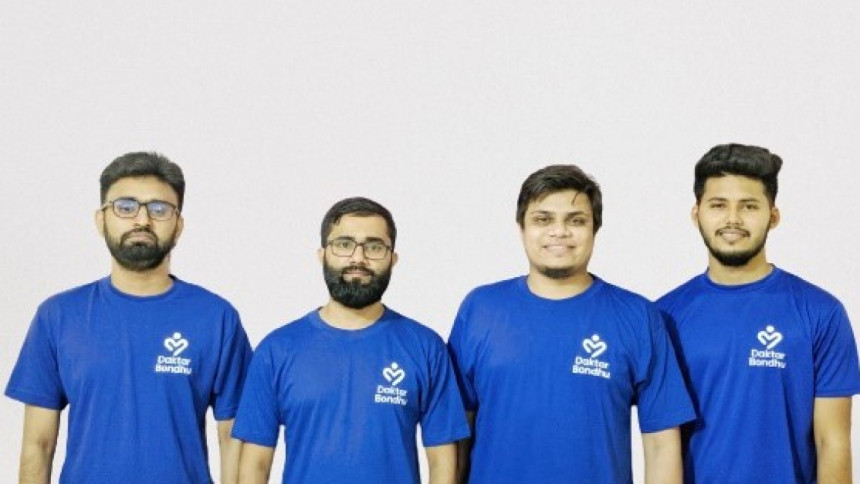 Daktar Bondhu is a health tech startup that offers services to patients, especially those who suffer from Diabetes, Hypertension and other chronic illnesses. This Dhaka-based startup announced it has raised pre-seed funding from SBK Tech Ventures, a technology fund focusing on early-stage, tech-platform companies in emerging markets.
Daktar Bondhu currently offers video consultations with 60+ specialist doctors across 20+ departments which include mental health, dermatology, cardiology etc. through its mobile app. It also delivers authentic medicine and healthcare products to the patients' doorstep within 24 hours inside Dhaka city at an affordable price.
Daktar Bondhu was one of the winners of the R-ventures 2.0 program sponsored by Robi Axiata Ltd. Daktar Bondhu is also a portfolio startup of the IDEA project by the ICT division of the Govt of Bangladesh.
The commercial launch of Daktar Bondhu in October 2020 was received well, with over 3,000 doctor consultations and medicine orders in the past 8 months, and increasing every month. 50% of paying customers are recurring monthly as the app is able to save them up to 15% of their healthcare expenditures each month as well as save time on visits to specialist doctors.
The founding team of Daktar Bondhu include Arefin Zaman, Dr Golam Moktadir Prince, Nazmul Hossain and Mamun-Or-Rashid, who bring diverse skill-sets in Machine Learning, Healthcare, Technology, and Operations.