We should welcome Modi: Quader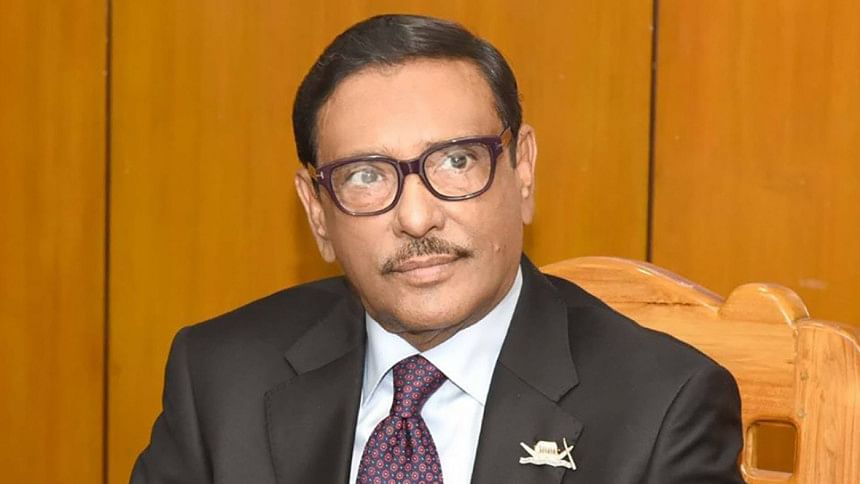 Bangladeshis should welcome Indian Prime Minister Narendra Modi to the country instead of protesting his visit, Road Transport and Bridges Minister Obaidul Quader said today.
Although the government is not embarrassed by the protests, "those who are calling for it are not doing the right thing," Quader said.
"We should welcome him as he is coming here during Bangabandhu's birth centenary," he added while replying to queries from reporters during a press conference also attended by Indian Foreign Secretary Harsh Vardhan Shringla at the minister's office this afternoon.
Earlier in the day, Shringla met Quader and discussed the visit of Indian prime minister to Dhaka.
When asked about India's concerns about the protest against Modi's visit, Quader replied that there was no discussion held with Shringla on it.
"They (India) think it (Modi's visit) will be good for all and hope the visit will be well-accepted by Bangladeshi people, in light of India's contribution during the Liberation War," he said.
During the press conference Shringla said, India and Bangladesh should fight against the curse of communalism and terrorism together.
"We should not be divided in this regard and that's the message I want to convey," he said.