US official in Dhaka to discuss cooperation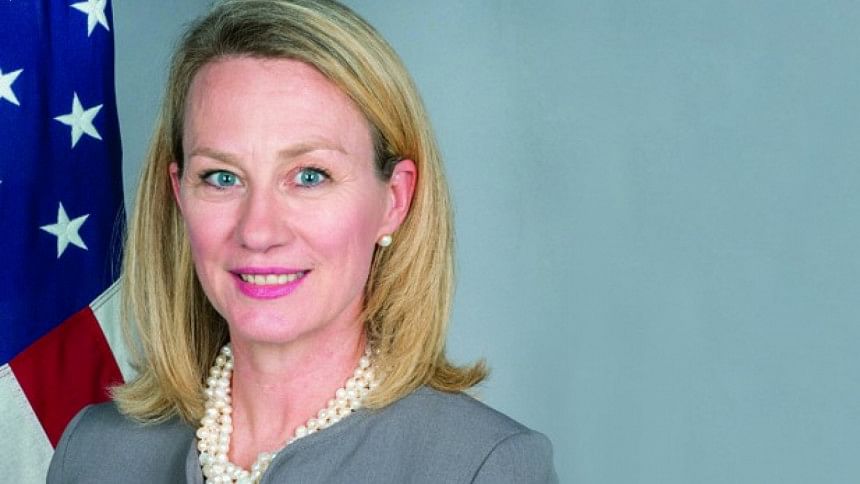 Acting assistant secretary of US Department of State for South and Central Asian Affairs Alice Wells arrived in Dhaka on a two-day visit early today.
Alice Wells, also acting Special Representative for Afghanistan and Pakistan, is now holding meeting with Foreign Minister AH Mahmood Ali.
The US official, now in her maiden trip to Dhaka, will meet Prime Minister's advisers on energy, defence and international affairs on Tuesday.
She will meet Prime Minister Sheikh Hasina on Wednesday, a senior official told UNB.
She is likely to have meetings with business leaders and civil society representatives to discuss US cooperation in the region.
The US official will leave Dhaka on Wednesday.
On September 1, Alice Wells will speak at the Indian Ocean Conference in Colombo, which will bring together high-level officials from around the world to discuss peace, progress, and prosperity in the Indian Ocean region.