US acting asst secy of state arrives today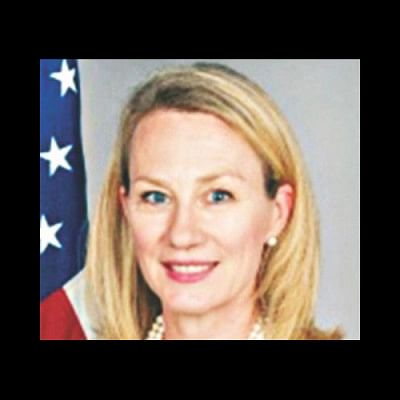 A senior official of the US Department of State arrives in Dhaka this morning to discuss various issues of mutual interest with top government officials.
During her one and a half days' visit, Alice G Wells, acting assistant secretary of state for south and central Asian affairs, will meet the prime minister, foreign minister, PM's advisers and other high officials to discuss development cooperation, trade and investment, terrorism and extremism, energy and global issues, among others.
This will be the first visit of a US high official since President Donald Trump's inauguration.
Earlier, Lisa Curtis, deputy assistant to President Trump and senior director for south and central Asia at the White House, was scheduled to visit Bangladesh on July 30, but it was postponed at the last moment citing "bad weather" in Washington.
On arrival in Dhaka this morning, Wells will first hold her meeting with the foreign minister. They will discuss a wide range of bilateral issues during the meeting.
After the meeting, she will meet separately PM's International Affairs Adviser Gowher Rizvi, Power, Energy and Mineral Resources Affairs Adviser Tawfiq-e-Elahi Chowdhury and Security Affairs Adviser Maj Gen (retd) Tarique Ahmed Siddique.
Wells will call on Prime Minister Sheikh Hasina tomorrow morning before leaving Dhaka for Colombo where Wells will speak at the Indian Ocean Conference on September 1.
The two-day conference, starting on August 31, will bring together high-level officials from around the world to discuss peace, progress and prosperity in the Indian Ocean region.
According to a media note issued in Washington, DC, on August 26, Wells, who is also
acting special representative for Afghanistan and Pakistan, will travel to Dhaka and Colombo from August 28-September 2.