US concerned over irregularities at GCC, KCC polls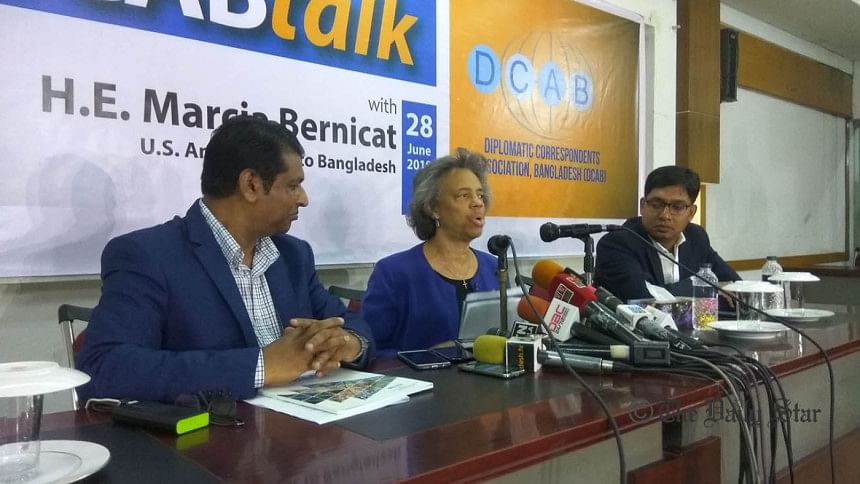 The United States has voiced concern over reports of irregularities during the city corporation election to Gazipur and Khulna held recently.
Besides voicing concern, US ambassador to Dhaka Marcia Bernicat appreciated the participation of major political parties, which she heralded as a "positive sign".
"We remain always concerned for the election violence but this is very encouraging that we have seen very lower level of violence in these two elections," she said.
She hoped that the government will fulfill its commitment to hold the future general elections free, fair, credible and participatory manner.
She was addressing a Diplomatic Correspondent Association Bangladesh talk at Jatiya Press Club. The association's President Rezaul Karim Lotus and General Secretary Mahfuz Mishu also spoke at the occasion.