'US, India to work together to help Dhaka fight terror'
Indian foreign secy due tomorrow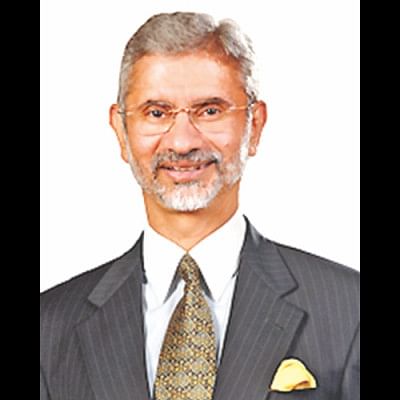 In the wake of the recent spate of targeted attacks on secular activists, bloggers, writers, professors and minorities by suspected militants, the US and India have agreed to work together with Dhaka to counter extremism in Bangladesh, diplomatic sources said.
Neither the US nor India wants to see instability in Bangladesh. The two countries also don't want to see that the Awami League government faces adverse challenges. That's why they joined hands to help Dhaka, added the sources.
New Delhi's assessment is that homegrown militants are responsible for the recent attacks, but the US thinks that extremist groups whether they are indigenous or whether they are affiliated with Islamic State (IS) are responsible.
Given the relations between Bangladesh and India, the US wants to raise the concern and wants to work with Dhaka and Delhi on tackling extremism before it takes root in Bangladesh, according to the sources, who spoke on condition of anonymity.
After a meeting with Foreign Secretary Md Shahidul Haque yesterday, US Ambassador in Dhaka Marcia Bernicat told reporters, "Our three governments -- Bangladesh, India and the United States -- all fighting extremism. We're all on the same page here.  All three of us are on the same page in that regard."
In April alone, five people – a law student, a university professor, a Hindu tailor and an LGBT activist and his friend – were hacked to death. Since 2013, at least eight bloggers, online activists, writers and publishers were similarly killed.
So-called Islamic State took credit for most of these murders, according to US-based SITE Intelligence, which monitors militant activists.
But the Bangladesh government denies IS presence in the country, and blames opposition BNP-Jamaat for many of these attacks.  
In the latest attack bearing the hallmark of previous attacks by suspected militants a Muslim Pir (spiritual guide) was hacked to death in Rajshahi on Friday.
Against such a backdrop, Indian Prime Minister Narendra Modi is sending his Foreign Secretary Subramanyam Jaishankar to Dhaka tomorrow.
This is an emergency visit, and Jaishankar is coming with a special message for Prime Minister Sheikh Hasina assuring her that India will stand by her government, a diplomatic source in Dhaka told The Daily Star yesterday. 
Jaishankar is expected to reach Dhaka tomorrow afternoon. During his visit, he will also convey New Delhi's plan for early resolution of the pending water issue and explore new areas of talks focusing on connectivity, energy cooperation and trade, officials said.
New Delhi announced Jaishankar's visit suddenly following US Assistant Secretary of State for South and Central Asian Affairs Nisha Desai Biswal's visit to Dhaka on May 4-5. Biswal had high-level talks on security situation in Bangladesh.
She also had an exclusive meeting with Indian High Commissioner to Bangladesh Harsh Vardhan Shringla on May 4, when they agreed that India and US did not want instability in Bangladesh, sources said.
Shringla categorically told Biswal that India did not want the Awami League government to feel unstable for security or any other reason, according to the sources.
Biswal told the Indian envoy that Washington already offered full support to the government of Bangladesh and wanted to work together for peace and stability and countering violent extremism.
Shringla stressed that instability in Bangladesh would definitely have an impact on India.
He further said India was "very much" with the present government in Bangladesh and would continue its support, according to the sources.
In response, Biswal said the US too wanted a stable and secure Bangladesh and did not want violent extremism and terrorism to take root here.
During his visit, the Indian foreign secretary is expected to call on Prime Minister Sheikh Hasina and Foreign Minister AH Mahmood Ali. He will also hold official talks with his Bangladesh counterpart Md Shahidul Haque.
He is expected to handover the invitation letter from Modi to Hasina to visit India sometime this year.