Hasina cooks 'steamed Hilsa' for India president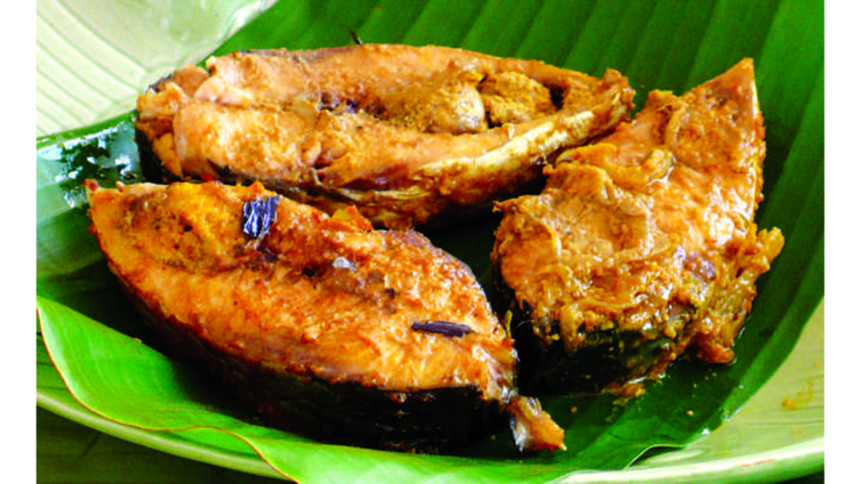 Bangalis are widely known to be the very best in hospitality, and the fact is proven yet again as Bangladesh Premier Sheikh Hasina cooked 'steamed Hilsa', a delicacy among the Bangali cuisines, for Indian President Pranab Mukherjee at the Rashtrapati Bhaban.
On the second day of her state visit to India, the Bangladesh PM on Saturday took the helm of the kitchen at the Rashtrapati Bhaban in New Delhi and prepared the item herself for the Indian president for dinner, reports our Kolkata correspondent quoting Indian media.
Although Hasina's entourage included six chefs who cooked most of the items for the dinner, however, the Bangladesh premier cooked 'steamed Hilsa' herself for Pranab Mukherjee, whom she "respects as an elder brother".
READ MORE: PM's gifts for Indian leaders
She prepared the dish also for West Bengal Chief Minister Mamata Banerjee, who, however, could not have the taste of the Bangladesh PM's culinary skills as "it was too early for dinner".
ALSO READ: Teesta has no water to share
Whether or not we would get our share of water of the Teesta as an outcome of Sheikh Hasina's four-day visit, our premier has definitely made it sure to leave her mark this time.