Nawaz, Maryam unlikely to be shifted to Sihala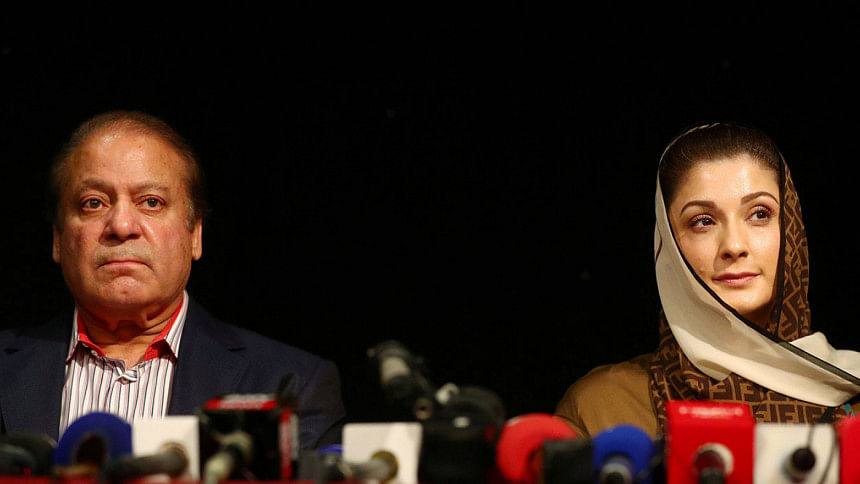 Though allowed by the Islamabad chief commissioner, former prime minister Nawaz Sharif and his daughter Maryam are not likely to be transferred to the Sihala Rest House as it lacks proper security arrangements needed for the high-profile prisoners.
Official sources in the Punjab government on Friday said the accountability court that had convicted Sharif, his daughter Maryam had ordered to send them to Adiala Jail after they were taken into custody at the Lahore airport and produced before it on July 13.
But the Islamabad chief commissioner had also ordered shifting of both the father and the daughter and her husband Capt Safdar (retired) who was already in the Adiala Jail, to the Sihala Rest House situated inside the Sihala Police Training College, and the authorities concerned had been weighing the possibilities of following this order which the chief commissioner could issue under the law.
But, they said, the rest house was not safe for the Sharif family which, the authorities think, needed security much more than any home-like facilities there. The rest house has six rooms, all having air conditioners, proper beds and wash rooms, but a boundary wall.
Sources said that a major indication that the Sharifs might not be shifted to the rest house was that the authorities were considering shifting some very dangerous prisoners to somewhere else in the province to ensure proper security for the former prime minister and his daughter. Arranging security for these prisoners and for the Sharif family was a problem which was being resolved this way.
Sources said that it was twice or thrice attempted to shift Maryam Nawaz to Sihala Rest House but she firmly refused as she did when asked to apply for the Better Class.
She is staying in a cell situated in the recently built Vocational Training Centre for prisoner women. She is keeping herself busy reading books and is teaching fellow women prisoners to fulfil the legal requirements of the rigorous imprisonment awarded to her.
Such type of rigorous imprisonment is allowed to educated prisoners under the law.
Her cell is better than that of her father's and husband's but except for security and personal dress, she is staying like an ordinary prisoner.
Sharif is allowed personal dress, shoes, toiletries and beddings. A Better Class cook is preparing meals for Sharif, as are required by him. The payment for all this is made from the prisoner's account in which he has deposited the required money.
Copyright: Dawn/ Asia News Network