No 'controversy' over Khaleda's birthday celebration: BNP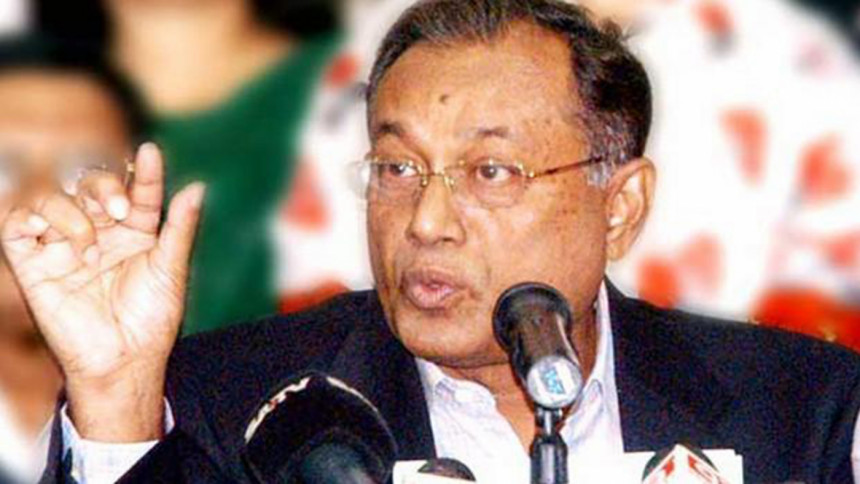 BNP today said the party does not see any "controversy" in the country over celebrating the party chief's birthday on August 15 — the day Bangabandhu Sheikh Mujibur Rahman and most of his family members were assassinated by a group of army men in 1975. 
Khaleda Zia never celebrates her birthday in a festive manner as she does not support it, said BNP Spokesperson Asaduzzaman Ripon while addressing a briefing at the party's Nayapaltan central office.
"But she used to participate in the birthday programmes giving priority to the emotion of the party's leaders and activists," Ripon further said.
The BNP chief celebrated her 70th birthday at her Gulshan office last night despite calls from different quarters not to celebrate it on August 15 as the day is observed as National Mourning Day in Bangladesh.
There have also been questions raised over the authenticity of Khaleda's birth date on August 15.
According to media reports, the former prime minister has mentioned three separate dates of birth in various documents – September 5, 1946 in her matriculation exam form, August 5, 1944 in her marriage certificate and August 19, 1947 in the record of her oath as the prime minister.
The BNP chief and her party men started celebrating her birthday on August 15 in late 1995 or early 1996.
A smiling Khaleda cut five cakes weighing 70 pounds each as her office wore a festive look. It was decorated with lighting and glittering cloths.
Replying to a query, the BNP spokesperson said celebrating birthday is a personal matter to anyone.