Niko graft case: Khaleda's petition sent to regular bench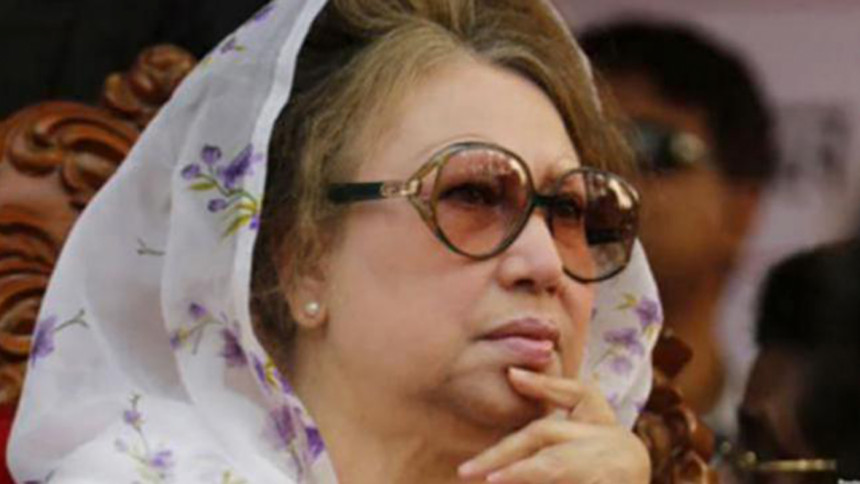 A vacation bench of the High Court today sent to the regular bench a writ petition filed by BNP Chairperson Khaleda Zia challenging the legality of the government notification transferring the Niko corruption case trial against her to a special court in Keraniganj central jail.
The bench of Justice Farah Mahbub and Justice Md Khairul Alam asked the office concerned to place the writ petition before the regular bench of the HC for its hearing after reopening of the court following its ongoing vacation.
The court will reopen on June 16.
The HC bench passed the order after Khaleda Zia's lawyer AJ Mohammad Ali requested the court to send the petition to the regular bench saying that they will place more arguments on the matter.
Anti-Corruption Commission's lawyer Advocate Khurshid Alam Khan told The Daily Star that there is no legal bar for the special court in Keraniganj Central Jail to proceed with the trial proceedings of the Niko corruption case as the High Court did not pass any stay order on the government notification.
The trial court is scheduled to hold a hearing of the Niko corruption case on June 23, the ACC lawyer said.
On May 13, the law ministry issued a gazette notification, saying that trials of 17 cases, including the Niko graft case, against the BNP chairperson will be held at a special court set up at building-2 in Keraniganj jail for security reasons.
Trial of Niko graft case was being held at a special court set up inside the old Dhaka central jail while trials of the 16 other cases were taking place at a makeshift court at Government Alia Madrasa in Bakshibazar.
Khaleda landed in jail on February 8 last year after being sentenced to five years' imprisonment in Zia Orphanage Trust graft case.