Yet to receive any letter from Fakhrul: Speaker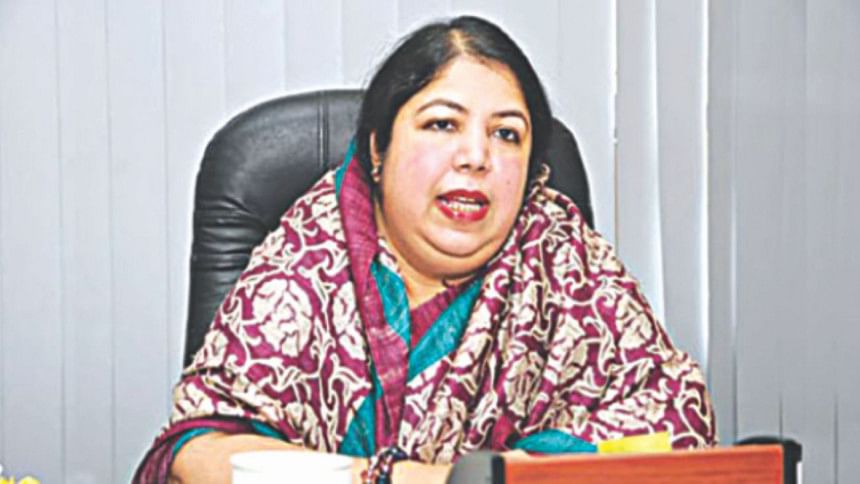 Jatiya Sangsad Speaker Shirin Sharmin Chaudhury today said she is yet to receive any letter from BNP Secretary General Mirza Fakhrul Islam, an MP-elect, over extending time to take his oath as lawmaker.
She, however, said Fakhrul's letter would be accepted if it reached at the parliament secretariat by April 29 (Monday), the last date of taking oath.
The Speaker made the remarks while talking to reporters at her office at the Jatiya Sangsad Bhaban.
"If Fakhrul Islam didn't send any letter by April 29, steps will be taken over his constituency as per the constitution," said Shirin Sharmin.
According to the Article 67 of the constitution, a member of Parliament shall vacate his seat if fails to make oath or affirm to do so within the 90 days from the date of the first meeting of parliament after his election.
"Provided that the Speaker may, before the expiration of that period, for good cause extend it," said the same Article of the constitution
The 11th parliament formed through the December-30 general election went into its maiden session on January 30, 2019.
The BNP-led Jatiya Oikyafront secured eight seats out of 300 ones in the 2018 national election. Of them, BNP got six seats, while its ally Gonoforum bagged two seats.
Among them, all the Jatiya Oikyafront MPs-elect except Mirza Fakhrul Islam took oath as MPs within the stipulated time.
Immediate after the election, the Jaitya Oikyafront rejected the polls citing widespread irregularities and vote-rigging. It also demanded a fresh election.