Govt repressing BNP over municipal polls: Fakhrul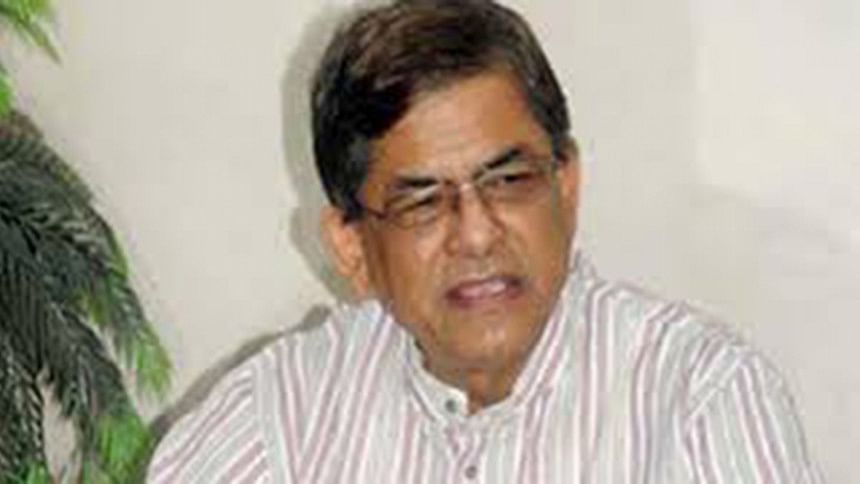 BNP today alleged that the government has resorted to repressive acts to thwart its "possible debacle" in the municipal polls scheduled for December 30.
"The jails are being filled with opposition activists again. The government knows very well that it will face debacle in the polls if BNP men are not suppressed, arrested and intimidated. That's why they have resorted to suppressive acts," BNP acting secretary general Mirza Fakhrul Islam Alamgir said.
He was addressing a discussion at the Dhaka Reporters' Unity organised by Association of Engineers, Bangladesh.
Fakhrul alleged that many BNP leaders are being kept away from the election race through intimidation while many others are being forced to withdraw their nominations.
"We've come to know today that our leaders and activists are being arrested wholesale in Jhenidah. A drive of mass arrest is being conducted all over the country," he said.
However, Fakhrul said BNP is taking part in the elections to make the party's position stronger through a democratic process.
"We know the government has a blueprint to show people that the ruling party is the most popular party by holding the municipal election along party line…we also know we'll get obstructed at every step, arrested and killed. Even after that, we're in the race as we have no alternative," Fakhrul added.