Fakhrul hopes for stronger anti-govt demo this time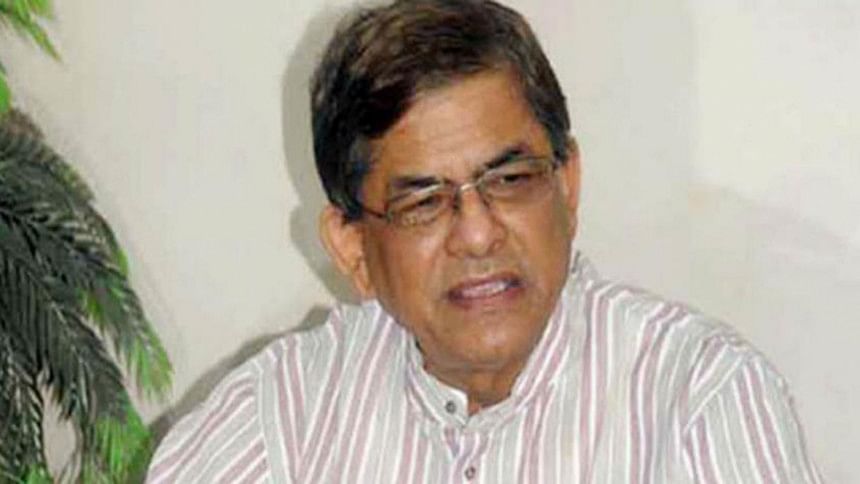 BNP Secretary General Mirza Fakhrul Islam Alamgir has hoped for a stronger anti-government movement this time with new leadership at the party's helm.
"BNP's national council has surely helped the party to revitalise and reorganise," Fakhrul told reporters this morning while visiting ailing former footballer Ainul Haq.
"We're very confident to be successful in our movement for restoration of democracy as we have been able to strengthen our party with new leadership."
Pointing to country's present situation, Fakhrul said the entire country is now "under the rule of an undemocratic and unelected government."
Ainul Haq, a member of Swadhin Bangla Football Team, has been suffering from cancer, family sources said. Fakhrul on behalf of the BNP chief Khaleda Zia provided the ailing footballer with financial assistance.
The BNP leader warned the government that BNP will wage tougher movement with people if prices of gas and power are hiked.