Mahbub Talukdar works for own benefit, not Election Commission's: CEC
Comes down heavily after Talukdar's remarks on EC at same event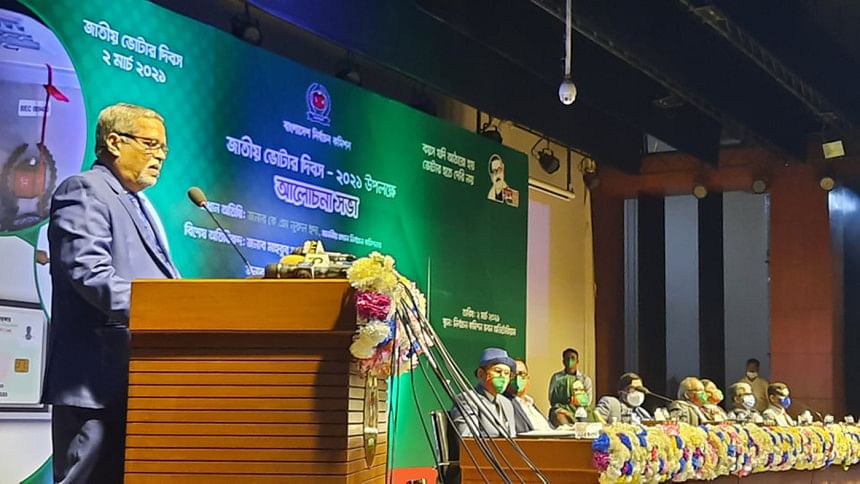 Election Commissioner Mahbub Talukdar is doing whatever necessary to disgrace and undermine the current Election Commission, Chief Election Commissioner KM Nurul Huda said today.
He said this following Mahbub Talukdar's speech at National Voters' Day programme at the auditorium of Bangladesh Nirbachon Bhaban today.
The CEC also accused Mahbub -- present at the programme at the time -- of undermining the commission for his own benefit.
"Mahbub Talukdar has made political remarks on the occasion of National Voters' Day," he stated.
"He does not work for the benefit of the country's Election Commission," CEC said.
Earlier, Mahbub Talukdar, at the same programme, said that voter turnout in the elections where electronic voting machines were used has reduced to a critical level.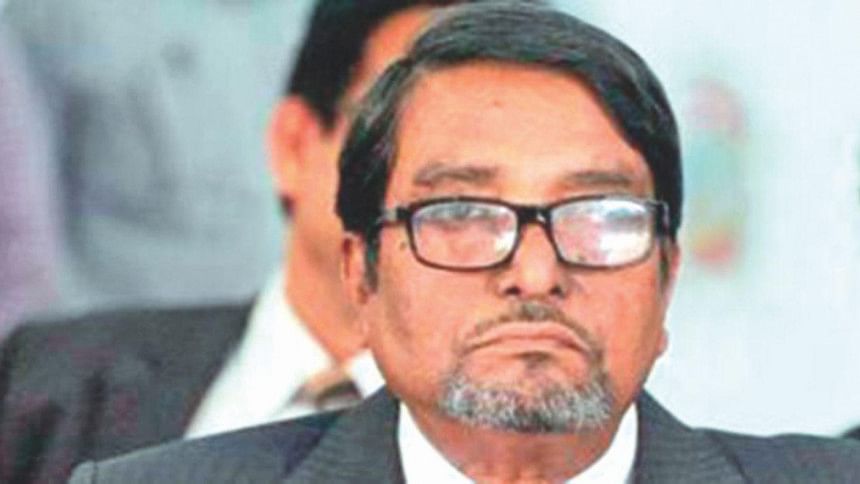 He said that a "sensational" election took place at Rauzan municipality in Chattogram where all the mayor and councilor candidates were elected unopposed.
He also mockingly proposed that the same model can be followed across the country where everyone will be elected unopposed.
"This process will save money and can reduce violence, and Election Commission will have no responsibility. If it happens, question will arise whether there is any necessity of Election Commission anymore" Mahbub said.