Incident at Madhur Canteen a trifling matter: Hanif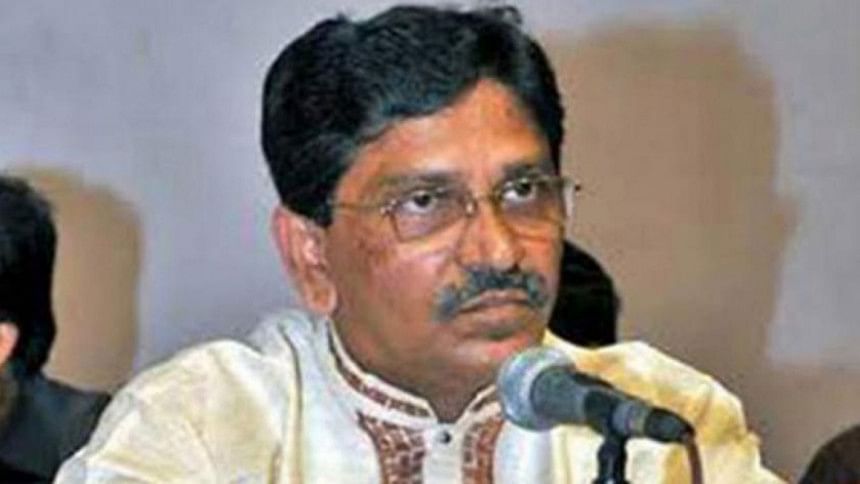 Awami League Acting General Secretary Mahbubul Alam Hanif today described the scuffle of Bangladesh Chhatra League men at Madhur Canteen on Dhaka University campus as a trifling matter.
"We have nothing to express concern over the issue. It's a trifling matter. We think, president and secretary of the student body would settle the issue," Hanif came up with the remarks while addressing a press conference at the party's President Sheikh Hasina's Dhanmondi office in Dhaka.
The 301-member full-fledged central committee of the BCL was announced yesterday touching off controversy and protest by some of those who could not make it to the new committee.
At least 200 deprived leaders and activists of BCL staged a demonstration on the campus, protesting the inclusion of controversial persons in the committee. At that time, at least 20 BCL activists were hurt in an attack carried out by followers of many securing posts.
An attempt to hold a press conference at Madhur Canteen in the evening was foiled in the attack.
Responding to a query, Hanif said Chhatra League is a big organisation. After the announcement of such a big organisation, a group of leaders and activists suffer from dissatisfaction usually as expectations all the aspirant leaders are not fulfilled through the committee, he said.
He said all front and associate bodies of Awami League have been asked to hold their central council before the national council of the party likely to be held on October this year.
"We are hopeful that our national council will be held by October. The party would be revived from grassroots level across the country to hold the national council successfully," he said.
QUADER TO BE GIVEN RECEPTION TOMORROW
Hanif said party's General Secretary Obaidul Quader is scheduled to return home tomorrow on completion of his treatment in Singapore.
"We will accord a reception to Obaidul Quader on behalf of the party," he said.