Controversy, protest as BCL unveils committee
Married ones, non-students, expelled activists among 301-member body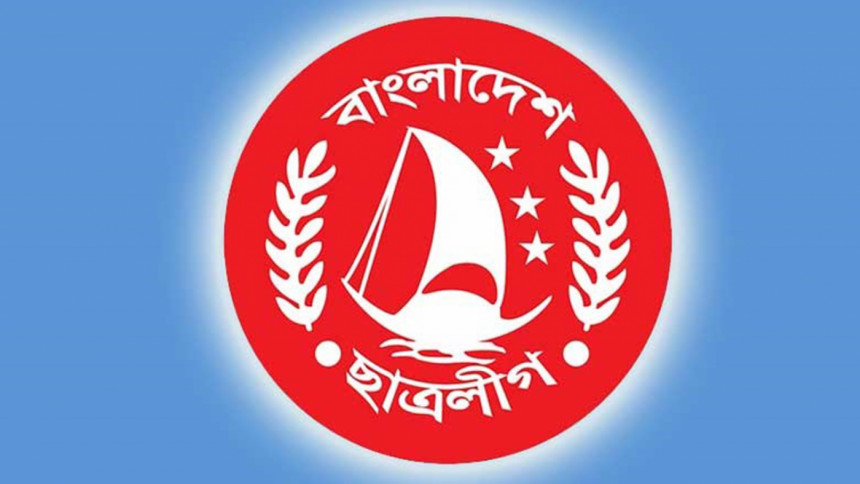 The pro-Awami League student body Chhatra League yesterday announced its 301-member full-fledged central committee, touching off controversy and demonstration by some of those who could not make it to the new committee.
The committee included a few married people, non-students, alleged extortionists, expelled BCL men, drug dealers and addicts, according to sources in the student organisation.
Besides, BCL insiders said, many dedicated leaders and activists were deprived, while those allegedly having connections with BNP, its pro-student wing Chhatra Dal as well as Chhatra Shibir have been included in the new committee. 
The 301-member full-fledged central executive committee was formed about a year after BCL's 29th national council on May 11-12 last year. Later, Rezwanul Haque Chowdhury Shovon became president and Golam Rabbani general secretary as nominated by Prime Minister Sheikh Hasina on July 31 that year.
According to the BCL constitution's section-5 (Ga), married, non-student, businessman and employers cannot get any post in the committee. But its incumbent president and general secretary have picked some "controversial" people, ignoring many dedicated leaders and activists, said sources in the student body.
Shovon and Rabbani could not be reached for comments despite repeated attempts. Shovon did not pick up calls from these correspondents while Rabbani's phone was found switched off.
The new committee is consisted of 61 vice-presidents, 11 joint secretaries, 11 organising secretaries, 32 secretaries, 126 deputy secretaries, 47 assistant secretaries and 11 members.
Ashik Khan, son of DU Vice-Chancellor Prof Akhtaruzzaman, is among the assistant secretaries.
Besides, a controversial student leader Arefin Siddique Sujan has become a vice president. According to media reports, the Surja Sen Hall authorities and police, during a raid in 2016, recovered sharp weapons and drugs from his room.
The law enforcers had also detained seven outsiders from the hall who claimed to have links with Sujan.
Another vice-president of the new committee, Aminul Islam Bulbul, is accused in an attempted murder case filed with Gopalganj Police Station on May 3 in 2010.  The case documents said Aminul hacked one Sheikh Kuddus with a machete.
Vice-President Barkat Hossain Hawlodar was expelled from Dhaka University in 2011 for allegedly intimidated a group of fresh students brandishing firearms. He later completed his graduation from Stamford University.  He was expelled from the students' body on October 30, 2010 over breaching organisational discipline.
Deputy Training Affairs Secretary Mishkat Hossain was suspended from the university in 2014 over his involvement in breaking a lock and theft in a room of Surja Sen Hall, according to media reports.
Besides, a female leader, who has been selected as a vice-president, is allegedly married, but she claims to be a divorcee.
A number of BCL leaders, seeking anonymity, alleged that at least two top leaders in the new committee were involved in Chhatra Dal's politics in the past.
On August 13, 2014, Bangabandhu Sheikh Mujibur Rahman Hall authorities suspended Iyaz Al Riad, who has also become a vice president, for threatening the hall provost.
Assistant Secretary Samia Sarker's father Abdus Sabur is the incumbent president of BNP's ward-9 unit of Kaliakair in Gazipur district. 
Kaliakair BCL President Nazmul Hossain Tuhin told The Daily Star, "I didn't see Samia at any programme of the upazila Chhatra League and her father is a BNP leader, so it is surprising that someone like her has been given a post in the committee."
Two hours into the announcement of the full-fledged committee yesterday, Al Mamun, newly-announced deputy programme and planning affairs secretary, resigned, bringing allegation that Chhatra Dal leaders and married people were included in the committee.
"Several leaders who were previously involved in Chhatra Dal's politics and are married and expelled were given posts. A Shibir activist was given the post of liberation war affairs secretary. Being a son of a freedom fighter, I cannot belong to any such committee," Al Mamun told The Daily Star.
Meanwhile, at least 200 deprived leaders and activists staged demonstration on the Dhaka University campus in the evening, protesting the inclusion of controversial persons in the central committee. At that time, at least 20 BCL activists were hurt in an attack carried out by followers of many securing posts.
An attempt to hold a press conference at Madhur Canteen in the evening was foiled in the attack.
Some BCL men threw chairs and brickbats at the others around 7:30pm, alleged Rakib Hossain, a former BCL central committee leader.
Tilotomma Shikdar, who has been given the post of deputy cultural affairs secretary, was among the injured. She joined the deprived leaders, saying she deserved a better post.
Tanvir Hasan Shaikat, a member of Ducsu from the BCL panel, told The Daily Star that they were attacked by a faction of BCL activists while they were about to disclose at the press conference various anomalies in the new committee. Tanvir was a member of the previous committee, but has not been a part of the new one.