Fakhrul slams Quader for 'supporting' Amit Shah's remark on Khaleda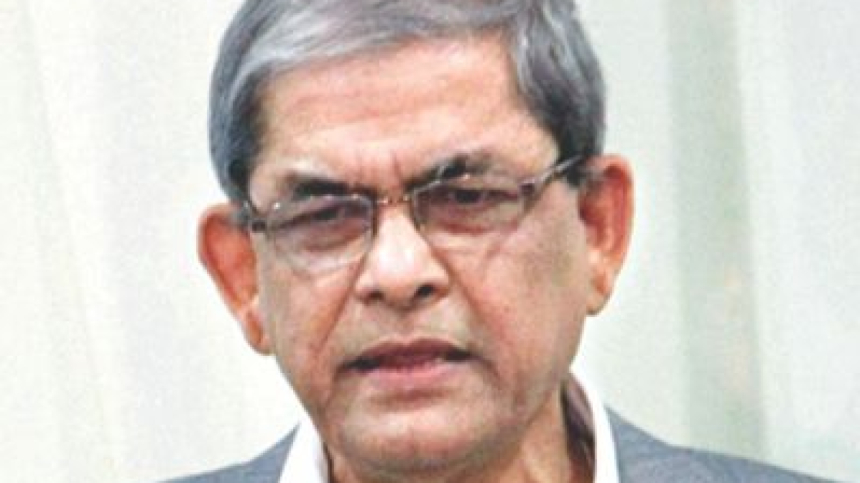 Taking a swipe at Awami League General Secretary Obaidul Quader, BNP Secretary General Mirza Fakhrul Islam Alamgir today said Quader has taken a stance against the country and its people by supporting Indian Home Minister Amit Shah's remarks on BNP and Khaleda Zia.
"Quader is indulged in politics of vengeance keeping gun on us. His (Quader) comment is just the policy of India's appeasement," Fakhrul said while addressing a press conference at the party's Nayapaltan central office in Dhaka.
BJP President Amit Shah, while addressing on the much-talked-about Citizenship Amendment Act in Indian parliament on December 9, pronounced BNP Chairperson Khaleda Zia's name and blamed her for carrying out repression on minorities when she was in power, according to BNP
Quader, also road transport and bridges minister, addressing a press conference on December 23, said that the persecution on minorities took place in 2001 and that was compared to the barbarism of 1971.
BNP tries to hide the truth but there is no way to cover the facts, Quader said adding all people and journalists know how minorities including Hindu community people were persecuted at that time.
Criticizing the remarks of Quader, Fakhrul said when several countries in Asia, United Nations and USA voiced grave concern over India's Citizenship Amendment Act and National Register of Citizens, Quader supported India's Home Minister Amit Shah in this regard, Fakhrul said.
"Quader through his remarks took a shameless stance in favour of Amit Shah's fake, motivated and baseless remarks," Fakhrul said.