People now doubtful of dialogue's outcome: Fakhrul
He said while giving his reaction after HC verdict against Khaleda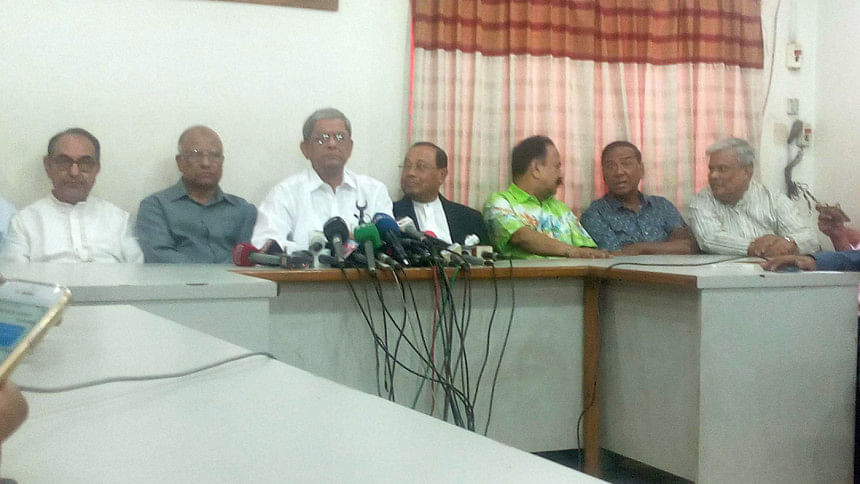 BNP Secretary General Mirza Fakhrul today said people are now doubtful of the outcome of the dialogue between ruling Awami League and the newly formed Jatiya Oikyafront following the High Court verdict that extended Khaleda's sentence to ten years.
The verdict is an outcome of the government's desire, Fakhrul said in an immediate reaction to the verdict at the party's central office at Nayapaltan.
Fakhrul rejected the High Court verdict and demanded immediate release of BNP Chairperson Khaleda Zia, who is now in jail serving a five years' sentence handed by the lower court on February 8 in Zia Orphanage Trust Corruption case.
Earlier in the day, the High Court enhanced the punishment of Khaleda Zia from five years of imprisonment to 10 years in the case.
The court delivered the verdict after accepting a revision petition filed by the Anti-Corruption Commission (ACC) seeking enhancement of the punishment of the BNP chief and dismissing the appeal of Khaleda, Kazi Salimul Haque and Sharfuddin Ahmed are challenging the lower court verdict against them.