Ershad's condition improves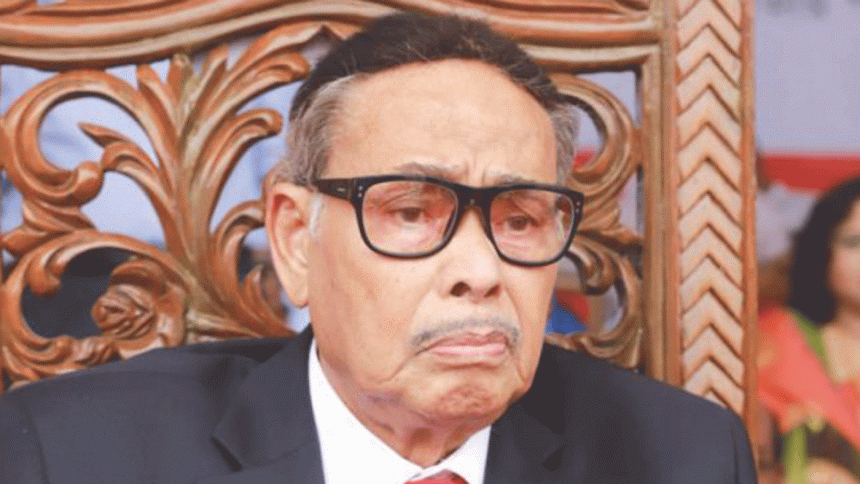 Jatiya Party Chairman HM Ershad has improved further under treatment at hospital, said a spokesperson of his party today.
His condition has improved 40 percent, Ershad's Deputy Press Secretary Khandaker Delwar Jalali said in a statement quoting the doctors of Combined Military Hospital.
At this rate, he is expected to make a speedy recovery, he added. The doctors will assess his condition further after they receive some test reports.
Eighty-nine-year-old Ershad, also the leader of the opposition in parliament, has been ailing from multiple health complications for about nine months now. He was admitted to Intensive Care Unit (ICU) of Dhaka CMH on Wednesday morning as he had fever.
Earlier after the national election, he also went to Singapore for treatment.
Ershad attended only one sitting of the maiden session of the 11th parliament formed through the December 30 election. He didn't attend the second session of the parliament due to serious physical ailments.