EC confined to its own system: Mahbub Talukdar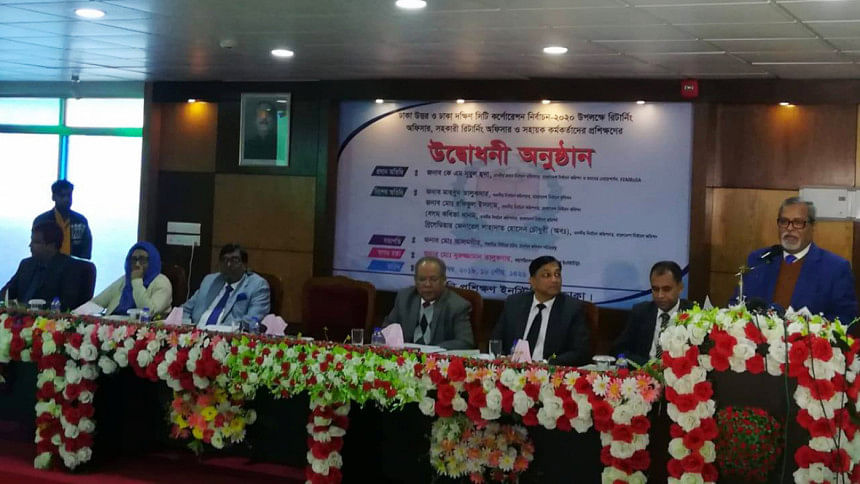 Election Commissioner Mahbub Talukdar today alleged that the freedom of the Election Commission (EC) is confined to its own system.
"Legally the Election Commission is independent, but in reality this freedom is confined to the election process," Mahbub Talukdar said.
"That's why a reform in the election process is needed," he said in a statement today.
Talukdar was speaking at a programme organized to provide training to the returning officers of two city corporations in Dhaka at the Election Training Institute at the EC.  
If the election is a precondition for democracy, the election should be held in free, fair and neutral manner in order to make the journey of democracy smooth, he added.
Mahbub said that illegally elected public representatives have no commitment to people or the democracy.
He urged returning officers to show zero tolerance in creating level playing field in the coming city corporation elections.
"You (returning officers) will be successful to hold a fair election by showing your own skill and competences defeating all evil forces," he said.   
Speaking at the same programme, Chief Election Commissioner KM Nurul Huda said the use of Electronic Voting Machine (EVM) will continue as the commission is benefitted by the polling devices in national and local elections.
"The EVMs are surviving facing many obstacles," he said adding that EC officials have been given training on use of these devices.
On December 22, the EC announced that the elections to Dhaka South City Corporation and Dhaka North City Corporation will be held on January 30.