Budget pro-people: AL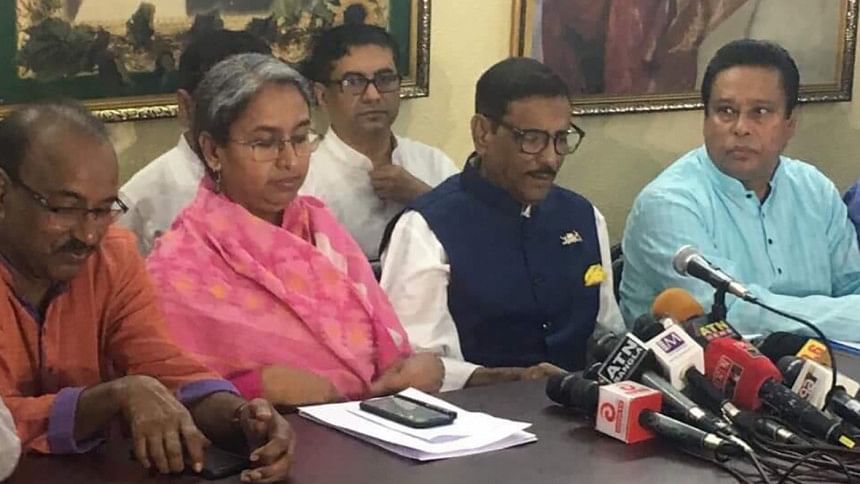 Awami League General Secretary Obaidul Quader today said the proposed budget for fiscal 2019-20 is pro-people and there is no negativity in it.
"The budget is a unique charter to fulfill the aspirations of the people," Quader said this in a formal reaction of AL at the party chief's Dhanmondi political office, two days after Finance Minister AHM Mustafa Kamal presented the budget of Tk 523,190 crore for FY 2019-20.
"Those who are criticizing the budget are doing it from a negative frame of mind. Their criticism is stemming from anti-Awami sentiment," he said.
Replying to a query on whether the implementation of the budget will be challenging, Quader said implementation of a proposed budget is always a challenge.
"But the new government has accepted the challenge with a new spirit," he said.
Reacting to BNP's reaction that the budget has been ambitious and anti-people, Quader said they have reacted the same way for the last 10 years, but every budget has helped build the country as a developing nation.
"Their criticism is cliched and fabricated," he said.