MPs slam insufficient budget for education, health, culture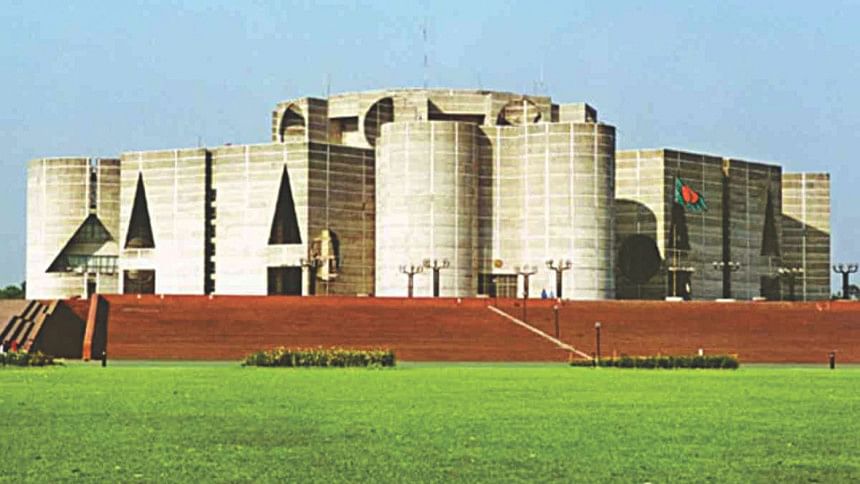 Lawmakers from treasury and opposition benches today lambasted Finance Minister AHM Mustafa Kamal for keeping insufficient allocation for education, health and culture sectors in the proposed budget for 2019-20 fiscal year.
Taking part in the discussion on proposed budget in the parliament, they also demanded increased allocation for the sectors.
"You cannot ensure universal health care with allocation of less than one percent of GDP [gross domestic product] for health sector," Jatiya Party lawmaker Rustum Ali Faraji said.
The finance minister proposed allocation of Tk 23,383 crore in the proposed budget. Compared to the total budget, its share has decreased from current year's 5.39 percent to 5 percent next year.
Rustum Ali Faraji also said that allocation for education was insufficient to ensure quality education and reach international standard.
Allocation of only 2 per cent of GDP in education which was much lower than UNESCO prescription for the sector, he added.
The finance minister proposed Tk 61,118 crore for education for the next fiscal year.
Rustum Ali said that banking sector and share market are passing bad time. A vested quarter is trying to get benefit by hatching conspiracy. "Finance minister earlier promised that he will tackle loan defaulters with iron hand, but in reality he has provided discount to loan default in the budget," he added.
He proposed for forming banking commission in order to bring order in the sector.
Awami League MP Bazlul Haque Haroon demanded inclusion of educational institution to the monthly pay order scheme, under which government pay basic salary of non-government teacher. 
Actress-turned lawmaker Suborna Mustafa said that cultural activists were "stunned" and "frustrated" to see the amount of budgetary allocation for culture in the proposed budget.
Total allocation for Ministry of Cultural Affairs for incoming fiscal is Tk 575 crore, which was merely .10 per cent of total outlay. The allocation in this sector is Tk 50 crore less than that of last year's revised budget.