BCL president, secretary resign
Joy, Lekhak new acting president, secy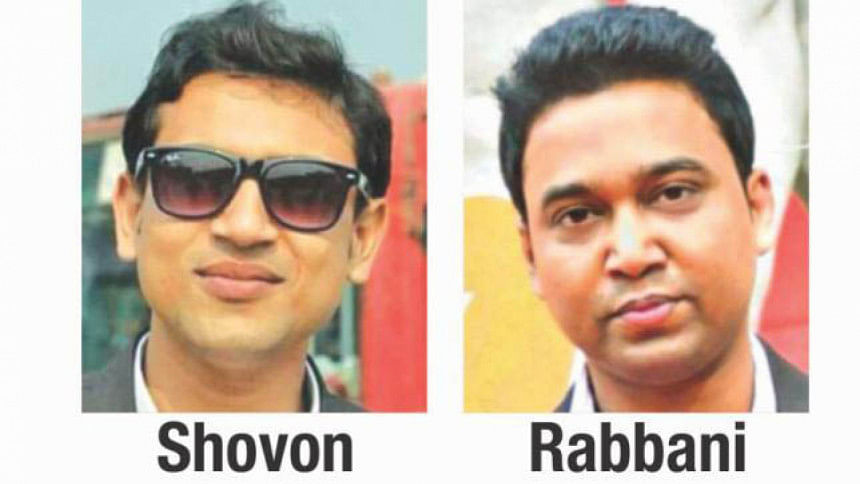 Bangladesh Chhatra League President Rezwanul Haque Chowdhury Shovon and General Secretary Golam Rabbani resigned from their posts today amid allegations of their controversial activities.
They submitted their resignation letters to Awami League President Sheikh Hasina at Gono Bhaban this evening, AL sources said.
BCL Vice President Al Nahian Khan Joy and Joint General Secretary Lekhak Bhattacharya have been made the acting president and general secretary of the student front of ruling Awami League respectively.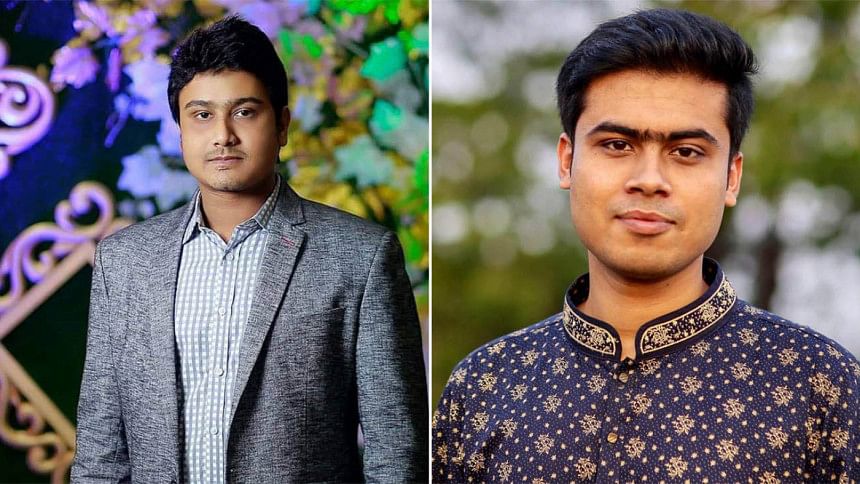 In the last council, the BCL vested all power to Sheikh Hasina as the president of Awami League, who nominated Shovon and Rabbani as president and general secretary on July 31 last year.
Nearly one year later, they announced the 301-member central committee amid criticism and protest.
Earlier on September 7, Sheikh Hasina, at a joint meeting of AL's Parliamentary Board and Local Government Nomination Board in the Gono Bhaban, expressed annoyance over the recent "controversial" activities of the Chhatra League leaders. At the meeting, the AL leaders pointed out the various "controversial" activities of Shovon and Rabbani.
Later on September 10, Shovon and Rabbani's special passes to the Gono Bhaban were suspended.
Allegations ran rife that the new committee included a few married people, non-students, extortionists, expelled BCL men, drug dealers and addicts, and former leaders and activists of Jatiyatabadi Chhatra Dal and Islami Chhatra Shibir, excluding some dedicated BCL leaders, according to insiders.
Amid continuous protest by a section of BCL leaders, the student body dropped 19 of its members from the committee on May 29, but their names were not made public yet.
During the first half of their two-year tenure, the duo could form only two committees. They failed to form committees for Jagannath University and Eden Mohila College although the councils of these units were held two months ago.
On Tuesday, two vice-presidents of the organisation got involved in a scuffle over sitting inside Shovon's car near Madhur Canteen in Dhaka University.
Shovon dragged a journalist inside his car when the latter was filming the scuffle and Shovon deleted the footage himself.
Rabbani, also the general secretary of Dhaka University Central Students' Union (Dcusu), faced criticism for installing an Air Conditioner in his Ducsu building room.
At Jagannath University, Home Minister Asaduzzaman Khan Kamal had to wait for nearly three hours to inaugurate the council as Shovon and Rabbani reached the venue two and a half hours after the scheduled time.