Abrar murder: 11 BCL men expelled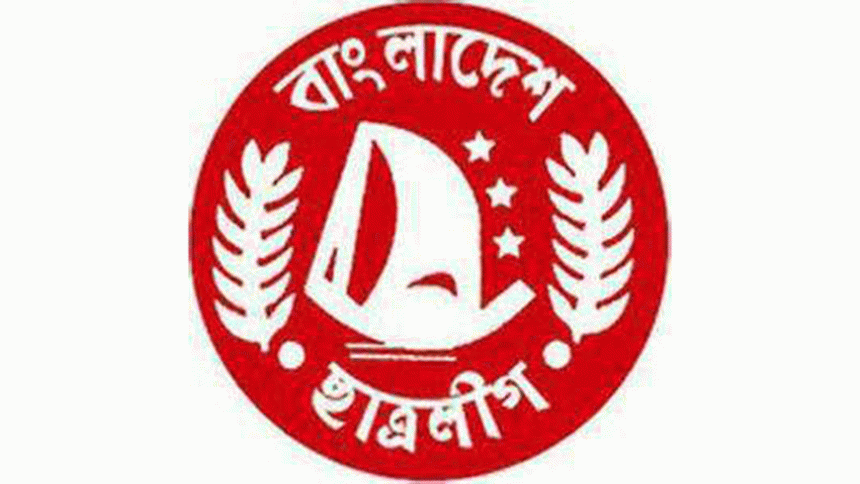 Bangladesh Chhatra League tonight expelled its 11 leaders of Buet unit for their alleged involvement in the incident of student Abrar Fahad murder.
BCL's Buet unit general secretary Mehedi Hasan Rasel, its vice-president Muhtasim Fuad, organizing secretary Mehedi Hasan Robin, information and research affairs secretary Anik Sarkar and sports secretary Meftahul Islam Xion are among the expelled leaders.
The BCL, a pro-Awami League student body, took the decision based on information from a probe committee formed by the party to investigate incident, a press release said tonight.
The press release was signed by BCL acting President Al Nahian Khan Joy and General Secretary Lekhak Bhattacharjee.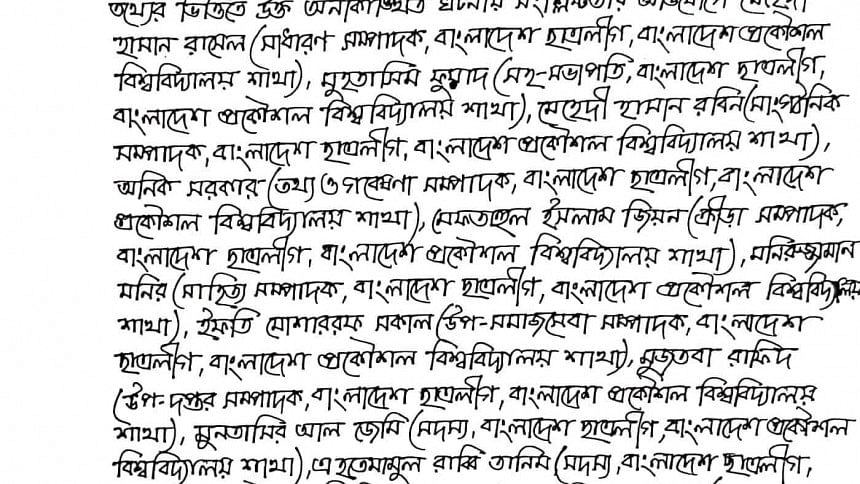 Meanwhile, a total of nine students have so far been detained for their alleged link to murder of Buet student Abrar Fahad, according to police.
Earlier, after inspecting Sher-e-Bangla hall on the Buet campus where Abrar was beaten dead, Additional Commissioner of DMP Abdul Baten told reporters that they have identified six students based on CCTV footage and four out of the six students are already in the police custody.
Abrar, a second-year student of Electrical and Electronic Engineering department of Buet, was found dead after Bangladesh Chhatra League men suspected him as a supporter of Islami Chhatra Shibir, student wing of Jamaat-e-Islami.
Abrar died of "internal bleeding and excessive pain" as he was badly beaten up by blunt objects like cricket stump or bamboo stick, doctors of Dhaka Medical College Hospital said after his autopsy.
Meanwhile, Abrar's father Barkatullah tonight filed a murder case with Chawk Bazar Police Station, accusing at least 19 named and some unknown persons.