Barapukuria graft: Khaleda's indictment hearing Feb 26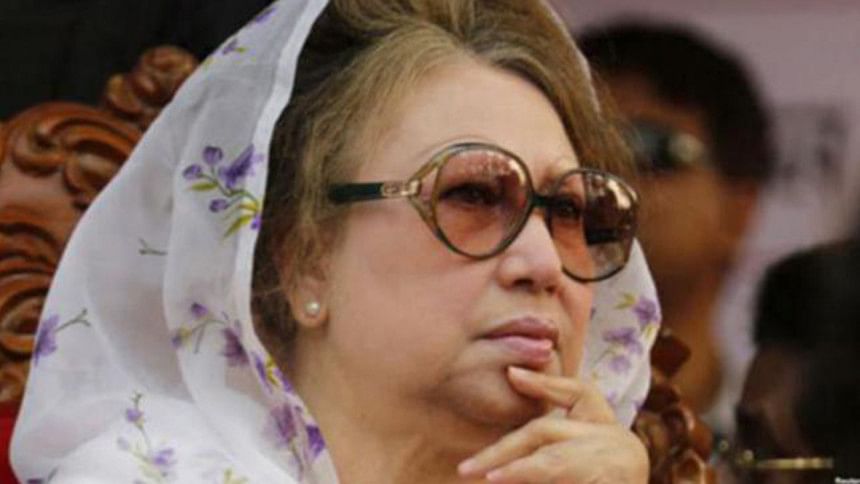 A Dhaka court today deferred the hearing on charge framing against BNP Chairperson Khaleda Zia and nine others in the Barapukuria graft case till February 26.
Judge ASM Ruhul Imran of Special Judge's Court-2 passed the order after Khaleda's lawyer Ziauddin Zia submitted a petition seeking adjournment of hearing.
Lawyer of another accused Barrister Aminul Haque also filed a petition with the court seeking more time saying that the High Court has stayed the case.
During today's hearing, Public Prosecutor of Anti-Corruption Commission Mosharraf Hossain Kajol said they could not conduct indictment hearing due to the High Court stay order.
On October 5, 2008, the ACC pressed charges against Khaleda and 15 others in the Barapukuria coalmine graft case.
Six persons including former finance minister Saifur Rahman were dropped from charge sheet after their death.
On February 26, 2008, the ACC filed the case with Shahbagh police accusing 16 people including Khaleda and 10 of her former cabinet colleagues of taking Tk 159 crore in kickbacks on the Barapukuria coalmine deal awarded to the highest bidder.