Publish gazette asking PK Halder, 7 others to appear: Dhaka Court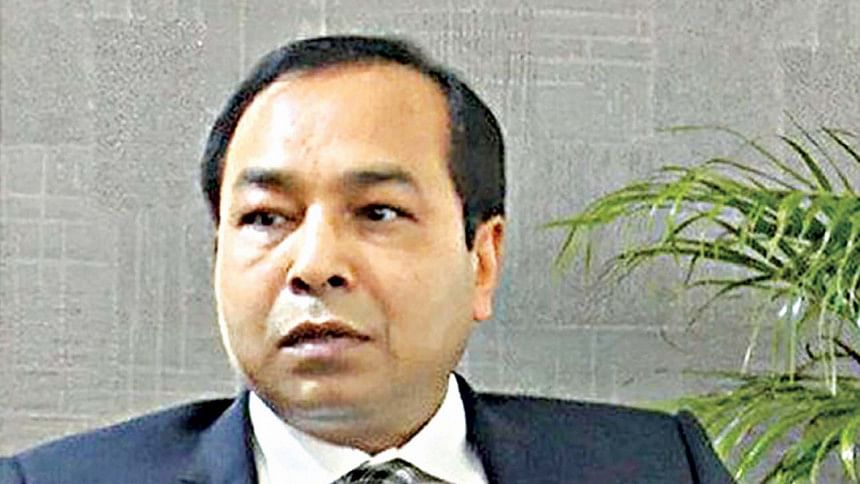 A Dhaka court today directed the authorities concerned to publish a gazette asking former managing director of NRB Global Bank Prashanta Kumar Halder, better known as PK Halder, and seven others to appear before it in a case filed over laundering Tk 80 crore to Canada and amassing about Tk 426 crore illegally.
PK Halder and four others were arrested in India on May 14. But the matter will not be taken into consideration until or unless he is brought back to Bangladesh, said ACC Public Prosecutor Mir Ahmed Ali Salam.
Judge KM Emrul Kayesh of Metropolitan Senior Special Judge's Court of Dhaka passed the order after getting reports from different police stations on execution of arrest warrants issued against PK Halder and seven others.
Meanwhile, the judge today rejected a bail petition of PK Halder's close aide Anindita Mridha after her lawyer moved it on grounds that she had been in jail since January 2021.
On March 27, the same court accepted the charges against PK Halder and 13 others in the case.
The judge also issued arrest warrants PK Halder and seven others as they were shown "fugitives" in the charge sheet.
The seven others who face arrest warrants are: PK Halder's mother Lilabati Halder, his brother Pritish Kumar Halder, Purnima Rani Halder, Amitav Adhikari, Rajib Som, Subrata Das and Ananga Mohon Roy.