Nagorik Oikya demands Manna's treatment, release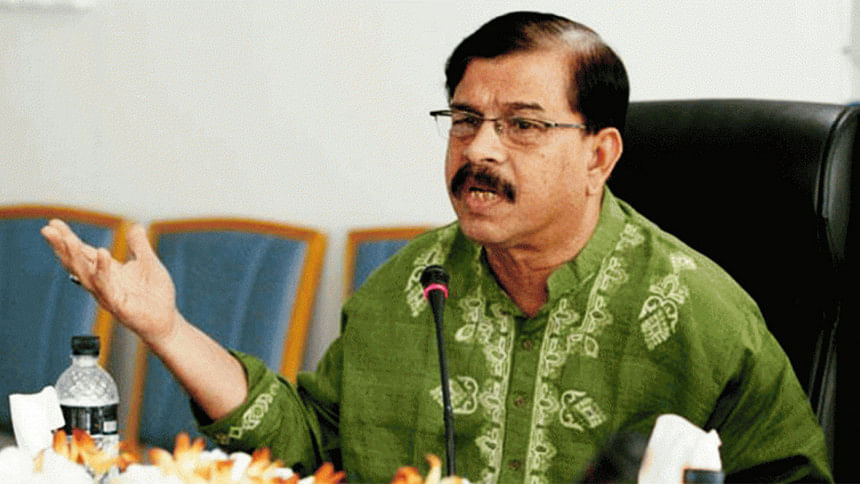 Civil society platform Nagorik Oikya today demanded proper treatment and release of their imprisoned leader Mahmudur Rahman Manna.
"On January 16, Manna fell unconscious in jail," Jinnur Rahman Jinnu, a leader of the platform, said in a press briefing in Dhaka.
"His wife rushed to see him in prison and learned that it was true. She was not allowed to meet her husband and was sent back," Jinnu told reporters.
"We are calling upon the government for immediate proper treatment for Manna. We also demand that he be released from imprisonment."
Plain-clothed detectives detained the then Nagorik Oikya convener Mahmudur Rahman Manna from a Banani residence in Dhaka on February 24.
Rapid Action Battalion (Rab) the next day confirmed that it had arrested Manna and handed him over to the Detective Branch of police.
The arrest came a day after his phone conversations with BNP leader Sadeque Hossain Khoka and an unnamed person surfaced in the media after they were leaked.
In one conversation, Manna was heard talking to Khoka about strengthening the anti-government movement.