When a bike accident is not a bike accident
Bizarre turn of events shows citizens' vulnerability to power abuse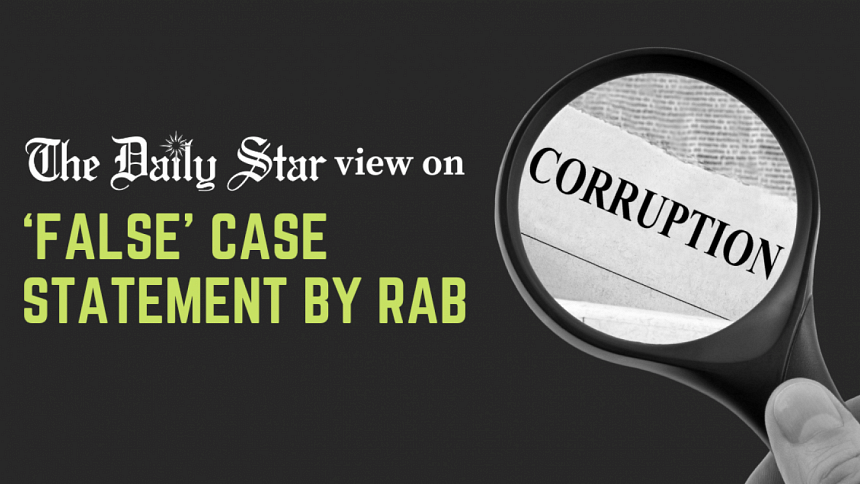 It may sound like the script of a bad movie: A motorbike accident takes place, and the victim is taken to a hospital for treatment. He goes home with a broken arm in a sling. The next day, the bike owner along with others meet him to pay some money as compensation, expecting an end to the matter. But in an instant, a team of Rab members in plainclothes arrest them. And then, bizarrely, emerges a story of extortion by eight college and school students in a case statement drafted by Rab-4. There is no mention of the accident there, only charges of "beating, injuring and extorting Tk 40,500" from the victim, even though no such complaints were made by him.
A report by The Daily Star on this incident, which took place in Mirpur, offers details that point to abuse of power by some members of the law enforcement agency. Evidently, it got itself involved in a minor case of road accident even though no one sought its intervention. Our report says that the young boys who were implicated in the case include the 15-year-old son of one Mohon Mia, an alleged victim of enforced disappearance, who went missing in 2018.
What comes strongly against the law enforcers is the comments of the son of the victim who said that he had been taken to the Rab-4 office along with the five accused, where he wanted to file a case over reckless driving. But for some unknown reasons, Rab members didn't allow him to mention that in the statement. He even requested Rab officials not to charge the boys with physical abuse, but to no avail.
Rab, through its persistence on filing an extortion case, left itself open to accusations of overreach and power abuse. Though the Rab-4 Company Commander refuted all the allegations and said they acted properly, the whole episode shows the opposite. We believe only an independent investigation can establish the truth, which is important at a time when Rab is trying to improve its image after US sanctions imposed on it following allegations of human rights violations.
The organisation must not allow such incidents to happen as it can destroy its legacy of many achievements. It is because of such incidents – occurring in various forms across the country – that people find it hard to trust police and other law enforcement agencies. The government should ensure regular, systematic monitoring of their activities to regain public trust.