Municipal polls 'rigging': Blockade in Rangamati Sunday
Election result doesn't reflect mandate of people, says CPB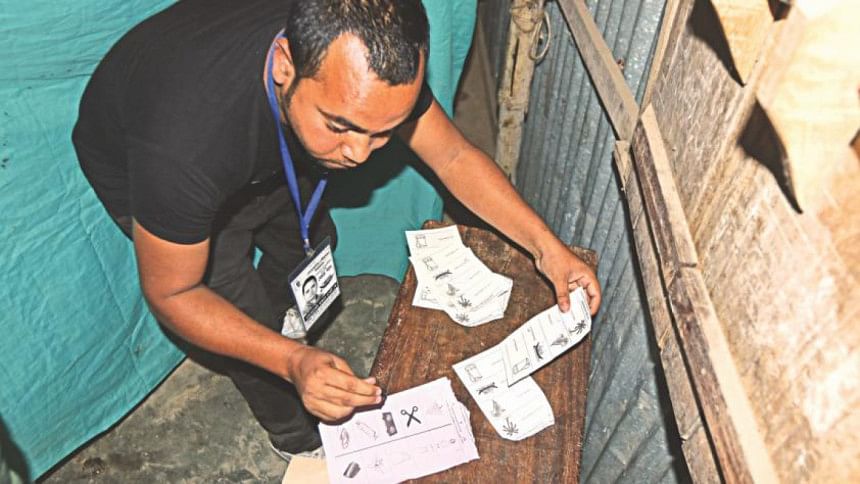 Parbatya Chattagram Jana Sanghati Samity (PCJSS) will observe road and waterway blockade in Rangamati on Sunday protesting "vote rigging" and "biased acts of administration" during yesterday's municipality elections.
PCJSS in a press release alleged that ruling party men drove away all the polling agents of its mayoral aspirants from the centres and rigged votes.  
Meanwhile, Communist Party of Bangladesh (CPB) in a statement said the polls results did not reflect mandate of the people because they could not participate in the elections equally in all municipalities.
The Election Commission did not take any visible strong measures to stop vote rigging, CPB President Mujahidul Islam Selim and General Secretary Syed Abu Zafar Ahmed said in the statement.
According to Brotee, CPB's election monitoring report, the EC took instant measures at only four centres out of the 15 centres where violence took place during the election.
However, the report did not mention anything about Rangamati municipality polls.
Brotee conducted their election monitoring in 24 municipalities in seven divisions. Out of 240 centres, there was no information regarding violence in 225 polling centres, it reported.