Fakhrul injured during Rangpur by-polls campaign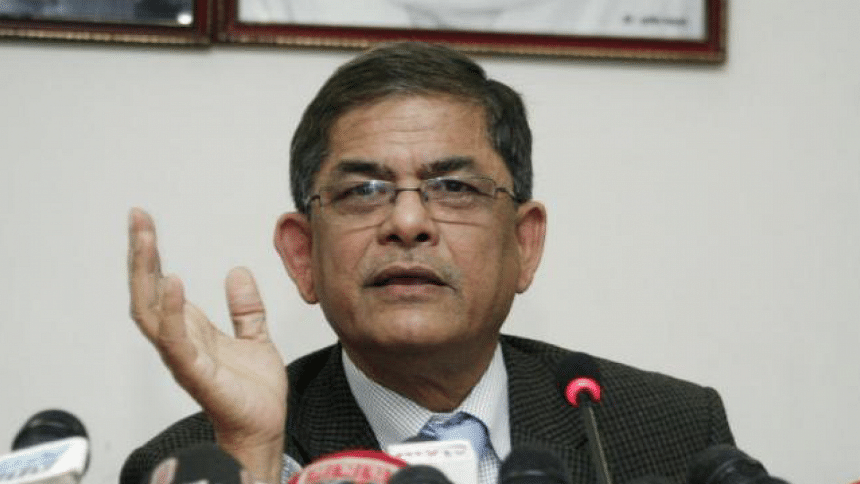 BNP Secretary General Mirza Fakhrul Islam Alamgir today sustained injuries in his hand while carrying out electioneering by a truck for his party candidate in Rangpur-3 by-polls.
Fakhrul fell down in the truck and sustained injuries in his left hand when the truck driver was slowing down speed of the vehicle suddenly during the campaign, said Sayrul Kabir Khan, a staff of BNP Chairperson's media wing.
Local leaders and activists of the party rescued Fakhrul and admitted him to local Prime Medical College and Hospital immediately, BNP Chairperson's media wing staff Sayrul Kabir Khan said.
The by-election to the Rangpur-3 constituency which fell vacant following the death of Jatiya Party Chairman HM Ershad is scheduled to be held on October 5.
Rita Rahman, daughter of BNP founder member Moshiur Rahman Jadu Mia, is contesting the by-polls with BNP's electoral symbol 'Sheaf of Paddy.'
Fakhrul took part the wayside rally at Paira intersection in the city this afternoon and later joined a procession riding a truck towards the Shapla Chattar as part of the election campaign.