Street movement only way to free Khaleda: Moudud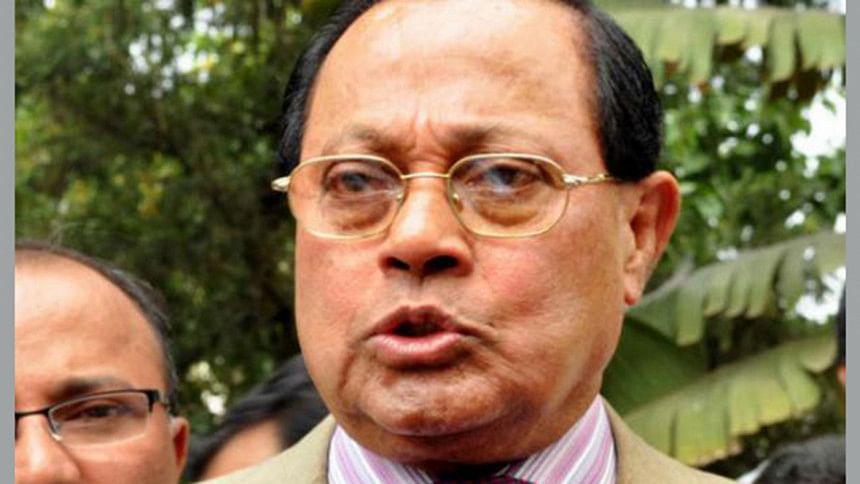 BNP standing committee member Moudud Ahmed yesterday said their party is taking necessary preparations to come up with street programmes to ensure Khaleda Zia's release from jail, and holding a credible election.
"We need to forget about having Khaleda Zia released from jail through legal process... street movement is now the only way for having her freed," he said while addressing a human chain programme organised by Diploma Engineers Association of Bangladesh, in front of Jatiya Press Club.
Moudud said his party is taking preparations and necessary steps to announce fresh programmes, and called upon all democracy-loving people to unite to make their movement a success.
The former law minister said Khaleda should have been released within seven days of her jailing through a legal battle.
"But, we could not free her over the last seven months, as the lower court is controlled by the government," he said.