ZIA Charitable Trust: Trial to go on in Khaleda's absence: HC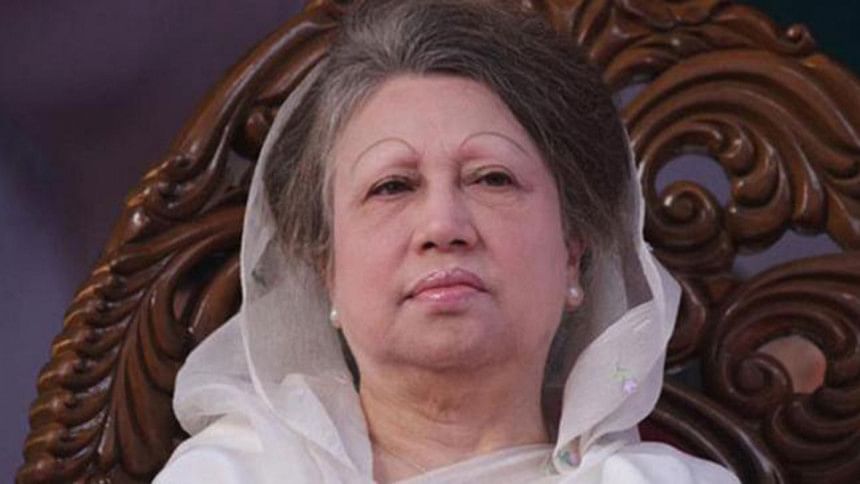 The High Court yesterday cleared the way for continuing trial in the Zia Charitable Trust corruption case against BNP Chairperson Khaleda Zia in her absence.
The HC bench of Justice Obaidul Hasan and Justice SM Kuddus Zaman passed the order rejecting Khaleda's review petition.
"Now there is no legal bar to continue the trial proceedings of the case in Khaleda's absence," said Anti-Corruption Commission lawyer Khurshid Alam Khan.
On September 27, Kaiser Kamal, a counsel for Khaleda, filed a writ petition on her behalf with the HC challenging a lower court's decision.
On September 20, Judge Md Akhtaruzzaman of the Special Court-5, entrusted with trying the case, decided to continue the trial in the absence of the BNP chief.
Khaleda, who has been in jail since her conviction in the Zia Orphanage Trust graft case on February 8, refused to appear before the court during the trial in the Zia Charitable Trust corruption case on "security reasons".
Later, the government shifted the court to jail premises to ensure his safety. Yet, she did not appear before the court.
The state counsel appealed to the court to go on the trial in the case in Khaleda's absence. The court accepted their plea.