Khaleda can't evade responsibility for Aug-21 attack: Info Minister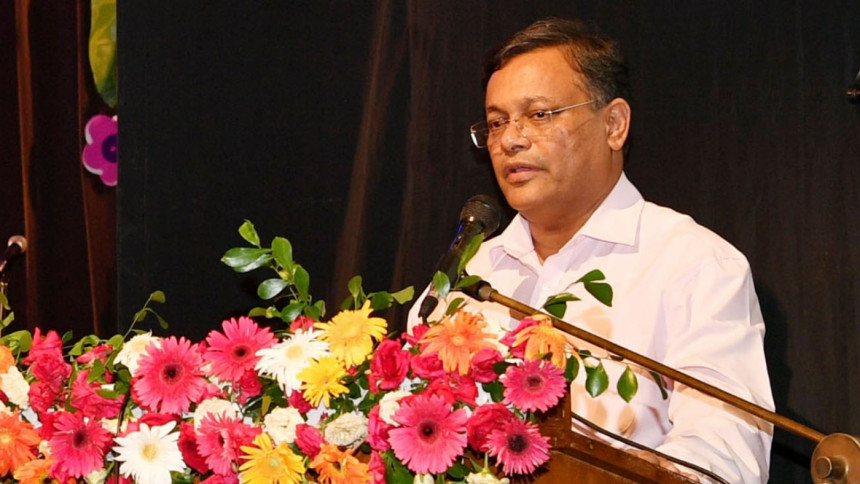 Information Minister Dr Hasan Mahmud today said BNP Chairperson Khaleda Zia cannot evade the responsibility for the grisly August-21 grenade attack.
"The attack was made led by Tarique Rahman with the knowledge of his mother BNP chief Khaleda Zia," he told reporters after placing wreaths at a makeshift altar in front of Awami League central office at Bangabandhu Avenue.

 As per the confessional statement by government officials, the minister said the then Directorate General of Forces Intelligence tried to investigate the incident, but Khaleda rebuked them. "So, she's liable for the attack, and she can't evade the responsibility."

Hasan, also the publicity and publication secretary of AL, said the August-21 grenade attack is not only a tragic incident but also a disgusting one in the life of the nation.

He said the then BNP-Jamaat-led government obstructed the investigation into the incident and its trial at every step. "Even, police charged batons on those rescuing the injured on that day to help the attackers flee the scene."

The minister alleged that the BNP-Jamaat clique is still conspiring to turn Bangladesh into a militant state. "To foil such a plot, the verdict of the August-21 case must be executed."

He also urged the country's people to remain alert about the evil activities and the plots of the BNP-Jamaat quarter.