Khaleda kicks up controversy over 1971 war death toll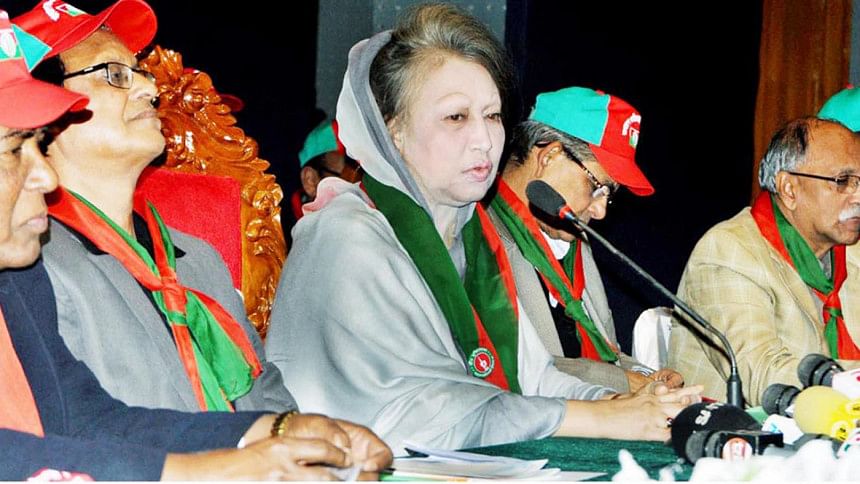 BNP Chairperson Khaleda Zia today raised questions about how many people were killed during the country's Liberation War in 1971.
"There is still a controversy about the exact number of people martyred in the Liberation War," Khaleda said adding that different books and documents show different numbers in this regards.
Referring to a book written by Sector Commander AK Khandakar, Khaleda said like the freedom fighter several people have been harassed by the government for writing the truth in their books.
The BNP chief said the Awami League did not want the independence in 1971 "rather their leader wanted to be the prime minister of the united Pakistan".
"You people (freedom fighters) could not be a freedom fighter if Shaheed president Ziaur Rahman would have not proclaimed the country's independence in 1971," she said.