It's Joy's liability to prove his innocence: Rizvi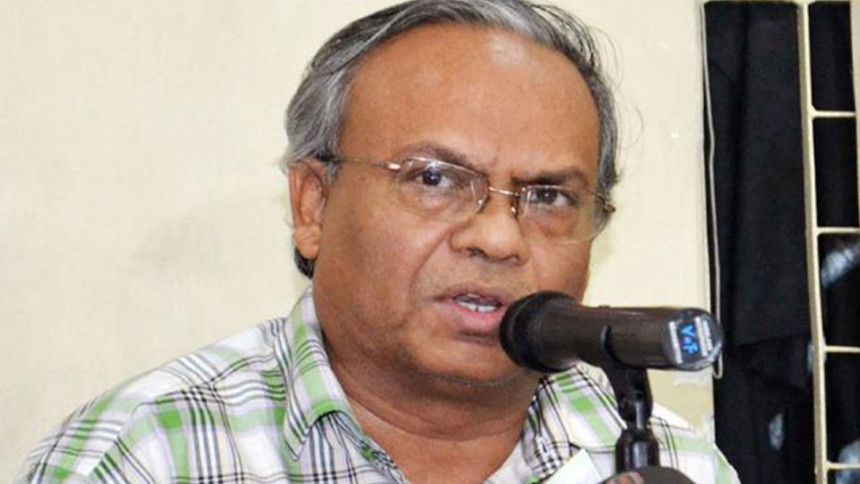 Reiterating the claim that Sajeeb Wazed Joy has US$300 million in his bank account, BNP leader Ruhul Kabir Rizvi today said that he must come forward with an explanation about the source of the money. 
"BNP Chairperson Khaleda Zia cited a FBI investigation that said the money was transacted from his account," Rizvi, senior joint secretary of the party, said at a press briefing at BNP's Nayapaltan headquarters today.
People of the country want to know the source of the money, he said. "It's Joy's liability to prove himself innocent, not Khaleda Zia's," he said.
BNP Chairperson Khaleda Zia pulled reference to the alleged money transaction during her May Day speech in Dhaka. Her comments prompted Joy to post a status dumping the allegations.
In a Facebook post, he shot back at Khaleda, saying she had "stolen money from orphans" and could, in no way, "throw mud at Bangabandhu's grandson".
READ MORE: Never had anything close to $300m: Joy
Rizvi criticised such statement and termed the comments devoid of political decency. "Such comments will only deepen suspicions," he alleged.
"We, on behalf of the BNP, condemn and protest such statements," Rizvi said.
He also urged for withdrawal of a case filed against Khaleda Zia in this connection in Comilla yesterday.