Never had anything close to $300m: Joy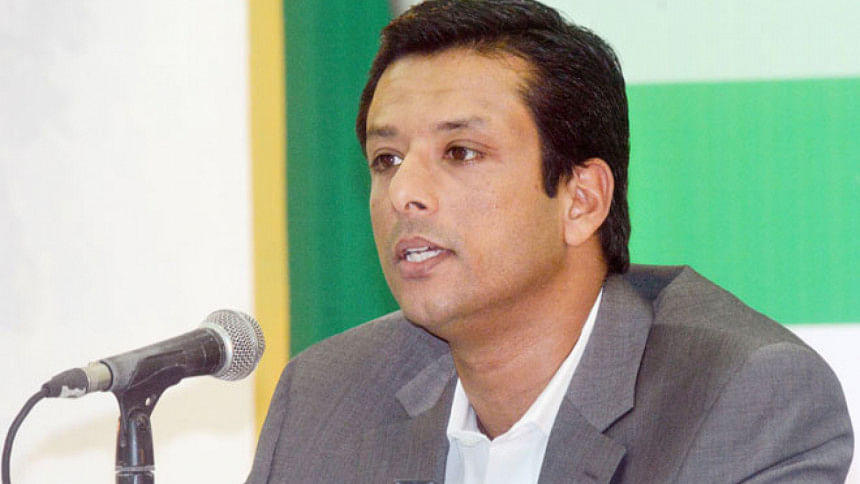 Reacting to BNP chief Khaleda Zia's claim that he had US$300 million in a bank account and that this was mentioned in a case in the United States, prime minister's son Sajeeb Wazed Joy today termed her "a liar and a thief".
"I am not that rich," Joy wrote in a post on his Facebook page this evening.


Addressing a programme to mark 36th founding anniversary of Jatiya Gonotantrik Party Saturday, Khaleda alleged that the government had arrested journalist Shafik Rehman to cover up the issue of $300 million in Joy's bank account.
"A young non-resident Bangladeshi collected some information after bribing an FBI agent. A case filed in this connection mentioned that $300 million, which is equivalent to Tk 2,500 crore, remains in a bank account of the prime minister's son [Joy]," Khaleda had said at the programme.
She also alleged that "huge assets had been amassed after laundering money earned through plundering and corruption".
In an apparent response to the allegation, Joy today wrote: "A woman who has stolen money from orphans, one whose son is a fugitive accused by the FBI for corruption, really should not be throwing mud at Bangabandhu's grandson."
"Madam, if you know where the $300 million is, please let me know. I would like to donate it to orphans."
Terming journalist Shafik Rehman and Amar Desh editor Mahumudur Rahman as Khaleda's "henchmen", he alleged that the two "stole secret FBI documents listing all my bank accounts but could not find it."
"The military regime of 1/11 who arrested my mother could not find it. Even the FBI could not find it. That's because I have never had anything close to $300 million," reads the post.