EC's claim doesn't make the polls fair
Says Election Commissioner Mahbub Talukdar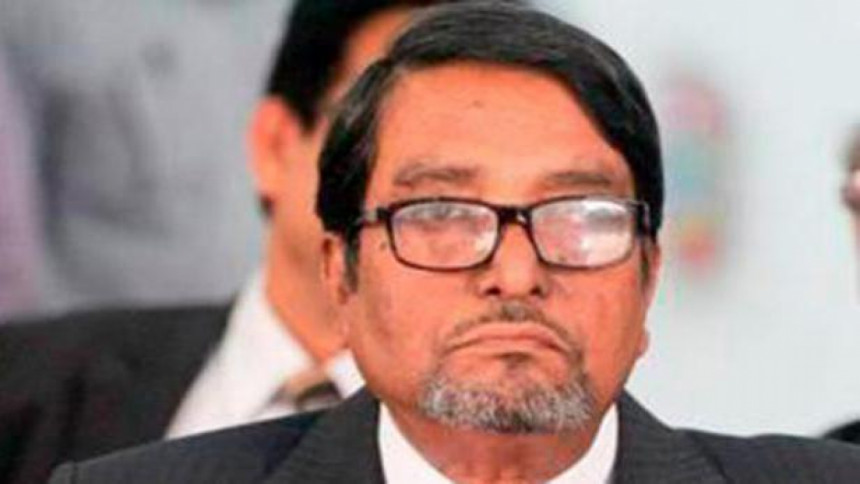 Just because the Election Commission terms an election fair, does not necessarily mean it was, said Election Commissioner Mahbub Talukdar yesterday.
He said this while attending a briefing at the EC office in Dhaka. The briefing was arranged for the returning and assistant returning officers of Dhaka city corporation polls.
"All our works would be judged by people. We should pledge to hold a credible and acceptable election," he said. He also said acceptability and credibility of an election have to be visible.
By-polls to Dhaka North City Corporation (DNCC) mayoral post and election to councillor posts in the 36 new wards -- 18 under DNCC and 18 under Dhaka South City Corporation (DSCC) -- will be held on February 28.
Mahbub Talukdar said all should work towards holding the city corporation election in accordance with law so that no one can raise questions.
He said he studied the reports of returning officers and election observers of the national polls and found that they used words like "satisfactory" and "normal" while describing the election atmosphere.
"Does that mean the election was satisfactory? We have to ask ourselves what is the public perception," he said.
While addressing the briefing, Chief Election Commissioner KM Nurul Huda felicitated the election officials for holding a "wonderful, fair and acceptable" national election.
"You should continue the trend during polls and by-polls," he told the officials. "Don't pay heed to anyone's advice, harsh comments… use your merit, bravery and neutrality while performing election duties," Huda said.
He hoped that the EC will be able to hold a "flawless" mayoral and councillor elections.
REUTERS REPORT PROTESTED
Election Monitoring Forum (EMF) yesterday termed the national election participatory, peaceful and fair. The observers at a press conference at Jatiya Press Club also appreciated the EC's role in this regard.
EMF Executive Director Mohammad Abed Ali, however, said they cannot comment on the allegations of what happened the night before voting day.
"The policy [for election observers] allows us to monitor the election from 7am on the day, and therefore the comments we are making on the election is based on that. We cannot or even are not allowed to say what took place the night before election," he said.
The forum is an alliance of 31 local election observers registered under the EC. They fielded 5,811 observers to monitor 17,165 voting centres.
At the conference, Abed, also secretary general of Saarc Human Rights Foundation, protested a Reuters report.
Reuters on January 22 reported that a top official of the foundation and its foreign volunteers regretted participating in the election observation process, casting doubt on the credibility of a polls won overwhelmingly by Prime Minister Sheikh Hasina and her alliance.
Abed said Reuters "distorted" the comments of the foundation's President Mohammad Abdus Salam and Canadian observer Tanya Foster and produced "false, fabricated and baseless" news. He claimed that both of them protested the report.