Hawa Bhaban the birthplace of casinos: Quader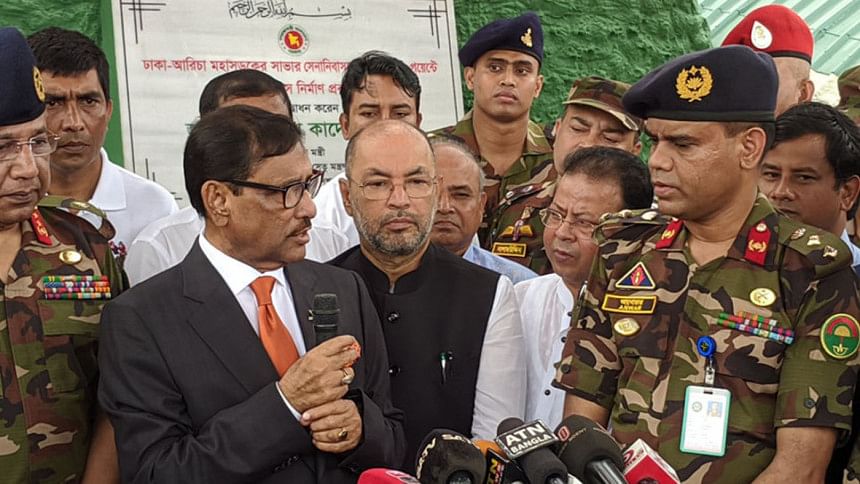 Awami League General Secretary Obaidul Quader today said the casinos business has originated at the Hawa Bhaban, the office of Tarek Zia and the unofficial citadel of power during the BNP-Jamaat regime.
Quader, also roads transport and bridges minister, said this in response to a comment of BNP General Secretary Mirza Fakhrul Islam Alamgir that the ruling Awami League has turned their homes into casinos and gambling spots.
"It is known to many that the birthplace of casinos in Bangladesh is Hawa Bhaban. So, Fakhrul has to give the answer to this question first," Quader said.
He made the remarks while talking to reporters after inaugurating an underpass construction project at the Savar Cantonment Shooting Club Point on the Dhaka-Aricha highway this morning.
"Bangabandhu had banned alcohol and gambling. But later, the BNP government brought back the trend of alcohol and gambling. BNP couldn't take any steps against this, we are now taking measures," he said.
He also lamented that many glorious achievements of the government are getting faded for some misdeed of others.
"So, these drives are not just for showing off, this is against corruption, terrorism and misdeeds. We can not let our huge achievements to get faded away due to few misdeeds of people," Quader added.
Quader also said that the ongoing drives against gambling will be conducted throughout the country.
"Be it a nobody or a big-shot, whoever is involved with corruption, drugs, tender manipulation, terrorism, and extortion will be caught and brought to justice," he said.