Gonoforum's national council March 23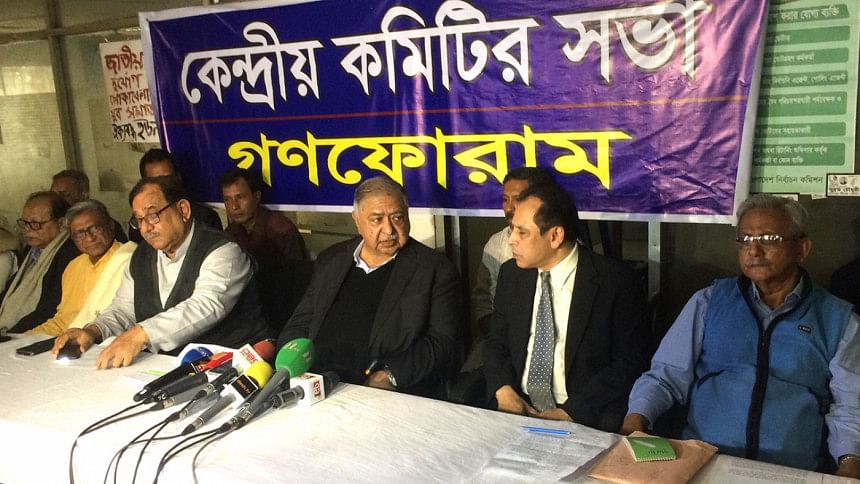 As part of its move to strengthen the party's organisational capacity, Gonoforum will hold its national council on March 23-24 next in Dhaka.
The party is also planning to hold a public rally in the city by this month.
The decisions to hold the council and the rally were taken at a meeting of Gonoforum central committee held at its Arambagh office this morning.
Talking to reporters after the meeting, party President Dr Kamal Hossain said they had good discussions at the meeting, and took various decisions with a consensus.
To implement the decisions, he said, they would hold meetings in all districts and metropolitan cities.
"Alongside holding meetings at every thana in Dhaka, we're expecting to a hold a big public rally here by this month."
The party's General Secretary Mostafa Mohsin Montu said: "We've also taken a decision to hold Gonoforum's national council on March 23-24 in Dhaka."
"Our central leaders will start organisational tours to different districts soon. We also decided to revitalise the leaders and activists of Gonoforum aiming to reinforce the movement for restoration of democracy."
Around 70 leaders of the party's central committee joined the meeting that began at 10:00am and concluded around 3:45pm.