EC being run by sellouts: BNP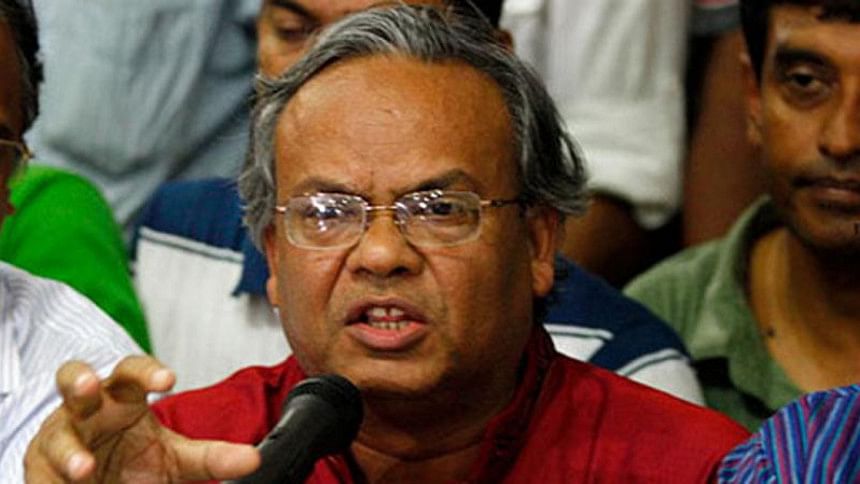 BNP yesterday alleged the Election Commission of working to meet the agenda of the government.
"The Election Commission is being run by those who have sold themselves out," said Rizvi Ahmed, the party's senior joint secretary general.
The Chief Election Commissioner and his secretary are serving Sheikh Hasina, he alleged at a press conference at Nayapaltan.
The EC is hatching a plan to use EVMs on a large scale by amending the Representation of People Order (RPO), he alleged. "It wants to use EVM as a weapon to hang on to power."
He also called upon his party men and people to thwart the Election Commission's plan to take away people's voting rights.
"The CEC has said in Khulna that EVMs will be used at a limited scale, while the EC secretary in Chattogram said they will procure 84,000 EVMs initially. In fact, they both are always active to implement the government's agenda," Rizvi remarked.
On this day [October 28] in 2006, Rizvi said some people were killed in the capital and other parts of the country in political violence unleashed by Awami League leaders and activists.
He alleged that Awami League men beat six people to death with oars and sticks, and hurled brickbats in the capital's Paltan area. "People still haven't forgotten those awful killings," he said.