Efforts on to bring back killers of Bangabandhu, 4 nat'l leaders: Quader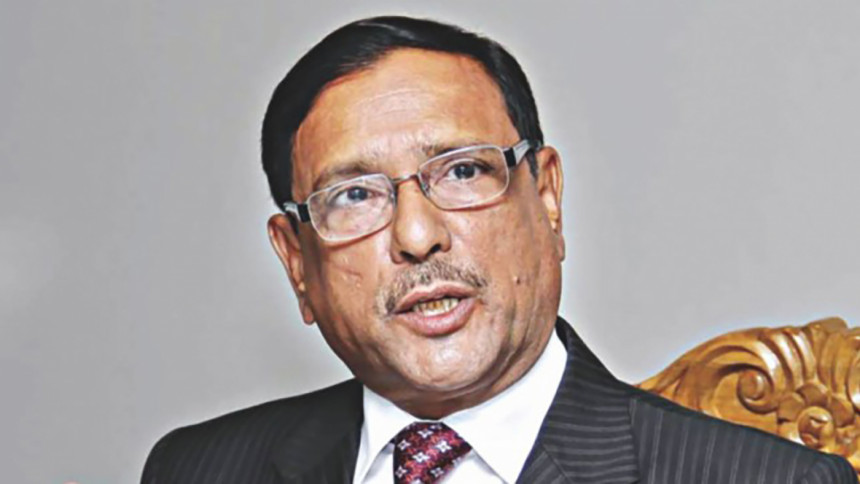 The government will further strengthen its diplomatic efforts to bring back the fugitive killers of the Father of the Nation and four national leaders, said Road Transport and Bridges Minister Obaidul Quader on Sunday.
"A strong effort is on to bring back the convicted killers who are hiding abroad. This diplomatic effort will be strengthened further in the days to come," he said.
Quader, also general secretary of Awami League, made the remarks while talking to reporters after placing a wreath at the portrait of Bangabandhu Sheikh Mujibur Rahman in front of Bangabandhu Memorial Museum at Dhanmondi-32, marking the Jail Killing Day.
The AL central leaders, led by Prime Minister Sheikh Hasina, placed the wreath paying rich tributes to the Father of the Nation and the four national leaders -- Tajuddin Ahmad, Syed Nazrul Islam, Captain Mansur Ali and AHM Quamruzzaman.
Quader said the government faces difficulty in bringing back the fugitive killers from the foreign countries as there is no provision of death penalty in those countries. "However, high-level discussions are on with the heads of state and government to fix how they can be brought back," he said.
He said the two brutal bloody incidents -- the assassination of Bangabandhu and most of his family members on August 15 and the killings of the four national leaders on November 3 in 1975 -- were intermingled and the outcome of the same conspiracy.
On this day in 1975, the killers of Bangabandhu stormed into the Dhaka Central Jail in the early hours and killed the four national leaders, who led the Liberation War in the absence of Bangabandhu in 1971 and snatched the victory for the nation.