Drives against corruption to continue: Quader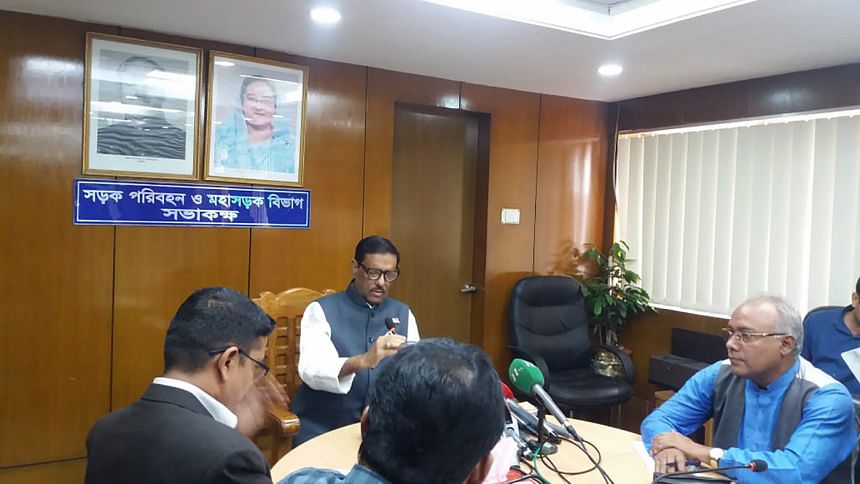 The ongoing drives against corruption and terrorism will continue, Transport and Bridges Minister Obaidul Quader said today.
The drives have neither ended nor lost its motion, the minister told journalists following a meeting with India's High Commissioner to Bangladesh Riva Ganguly at the secretariat.
"The Anti-Corruption Commission (ACC) has been instructed to take measures against corruption, no matter where it is taking place," he said adding that the government will not interfere in the ACC's operations.
"Even investigation into the activities of the MPs are on, which is also a part of the drive," said Quader, also Awami League general secretary.
Asked if AL is ready for Dhaka city corporation elections, Quader said his party is ready for it. The party will agree whenever the Election Commission decides to hold the elections, he added.
"The two city councils of AL Dhaka north and south have been formed in order to make the party win," he said.
Regarding talks with the Indian high commissioner to Bangladesh, Quader said they talked about several development projects in which India is involved.
"But no talks regarding NRC (National Register of Citizens) took place as the Indian prime minister has already asked us not to worry about it," he added.