Rules on Digital Security Act will clear all confusion: Quader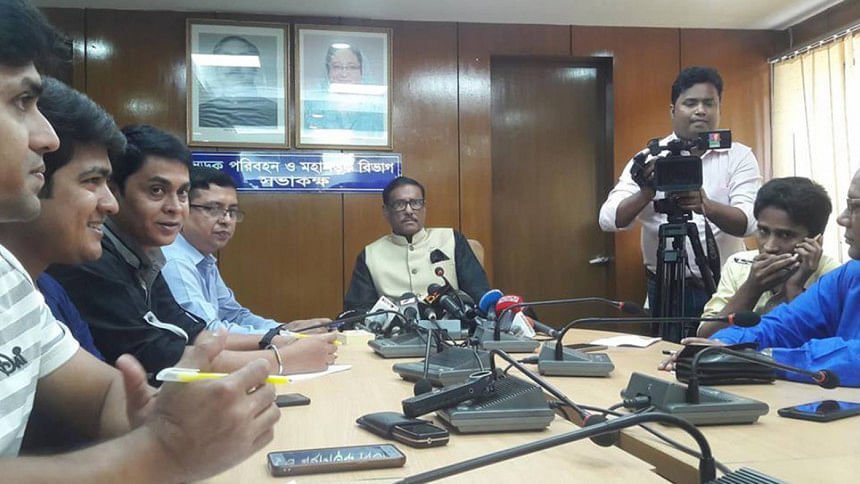 Rules on Digital Security Act-2018 will clear all confusion regarding the Act, Road Transport and Bridges Minister Obaidul Quader said today ahead of the Sampadak Parishad (Editors' Council) meeting with the Information Ministry.
The Sampadak Parishad will sit in a meeting with the Information Ministry regarding their concern about the Act and to listen to the government's explanation on the Act, Quader, also general secretary of ruling Awami League said at a press conference at his office in Dhaka.
Saying that he does not want to speak on the matter, Quader added that everything is not there in an Act which is why rules are formulated later.
"Information about the Act is cleared in the rules. I feel all issues on the Act will be cleared once the rules are formulated," Quader said.
"Is the media not criticising us? Are they being arrested," Quader also questioned at the press briefing.
"I do not consider journalists my enemy. Those who criticise are my biggest friends," he said.
Meanwhile, in response to another query on the issue that Bangladesh Hindu Bouddha Christian Oikyo Parishad Leaders asked all the political parties not to give nomination to anyone who has worked against minority groups, Quader said "There is logic to their demand. Why would a communal person be a representative of this country? We do not want any communal person to get AL nomination."